Petredec expands ethylene newbuild fleet with fresh order at CIMC SOE
Singapore-based gas carrier owner Petredec Pte has through its wholly-owned subsidiary Fortitude Shipping Pte placed an order for up to four ethane/ethylene-capable handy-size vessels.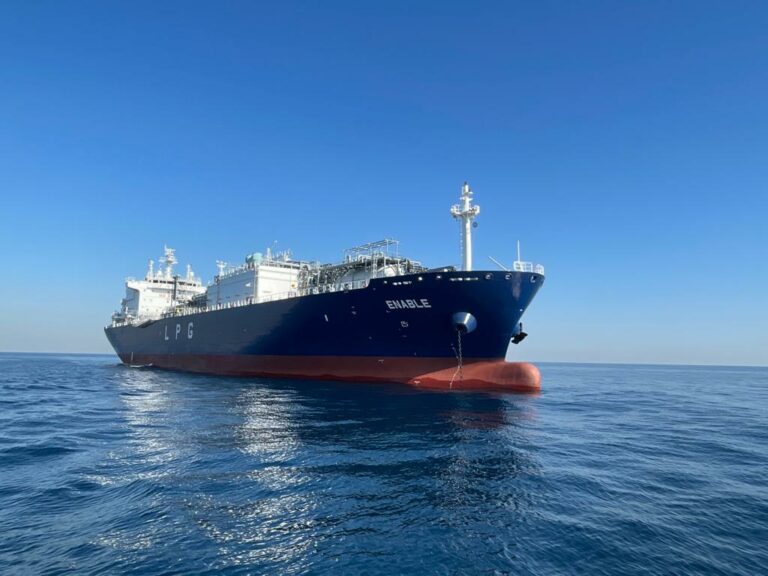 Fortitude has ordered two firm 24,000 cbm newbuilds from Nantong CIMC Sinopacific Offshore & Engineering Co. (CIMC SOE) delivering in March and July 2026. Under the contract, the company also has options to build a further two units.
Petredec revealed that the vessels will be built to feature higher cargo intake and a marked reduction in consumption. As informed, they will be fitted with an exhaust gas cleaning system and a shaft generator.
The order further reduces the average age of Fortitude's ethane/ethylene-capable fleet which is 'already the youngest and most fuel-efficient within the sector', according to Petredec.
"Petredec is delighted to establish a relationship with CIMC SOE and to consolidate Fortitude's leading market share by expanding its ethane/ethylene-capable fleet. The ethane/ethylene sector is well positioned to benefit from the favorable fundamental tailwinds of strong, visible export capacity expansion in the U.S. Gulf Coast and restricted fleet growth over the next five years," Petredec Chief Executive Giles Fearn said.
"Petredec has a long, successful history of building high-quality vessels in China and we are delighted that they have placed their trust in CIMC SOE to build this latest series of ethane/ethylene-capable 24,000 cbm handy-size vessels. We look forward to working closely with Petredec to deliver vessels that we are certain will become the industry benchmark in terms of quality and performance,"
Vice President of CIMC ENRIC, CEO of CIMC SOE, Gao Wenbao added.
To remind, Petredec has six 93,000 cbm VLGCs with dual fuel LPG propulsion under construction at Jiangnan Shipyard (Group) Co. Ltd which are expected to deliver throughout 2023 and early 2024.
Three vessels from the series have already been delivered to the company.