Petrobras' April oil output boosted by Buzios, Lula fields
Brazilian oil company Petrobras said its total production of oil and gas, including natural gas liquids (NGL), in April 2018, was 2.68 million barrels of oil equivalent per day (boed), with 2.59 million boed produced in Brazil and 95 thousand boed produced abroad.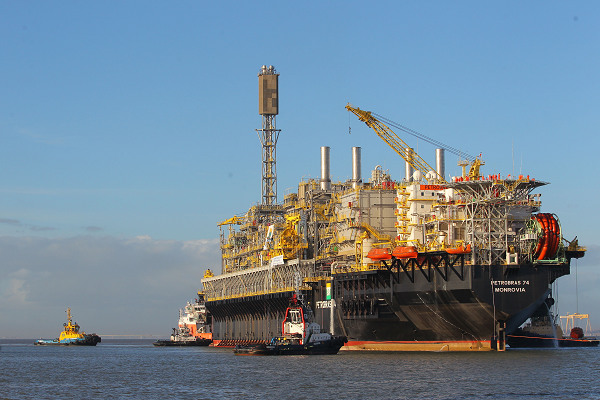 Total production operated by the company (Petrobras and partners' share) was 3.33 million boed, with 3.20 million boed in Brazil.
The average oil production in the country was 2.09 million barrels per day (bpd), 1.0% higher than the volume produced in March. This result was mainly due to the end of the maintenance stoppage of FPSO Cidade de Angra dos Reis, located in Lula Field, and the start of production of the FPSO P-74, located in Búzios Field, both platforms that operate in the Santos Basin pre-salt.
The production of natural gas, excluding the liquefied volume, was 79.0 million m³/d, 1.2% higher than the previous month.
Oil production in the fields abroad was 58 thousand bpd, volume 5% below the previous month, and the natural gas production was 6.3 million m³/d, 1.6% below the volume produced in March. Petrobras said the reduction occurred mainly due to maintenance in the fields of St. Malo and Lucius, in the U.S. Gulf of Mexico.