Ithaca to take over all Greater Stella interests
Oil and gas operator Ithaca Energy has entered into agreements to acquire all the Greater Stella Area (GSA) licenses in the North Sea and associated infrastructure interests of Dyas UK Limited and Petrofac.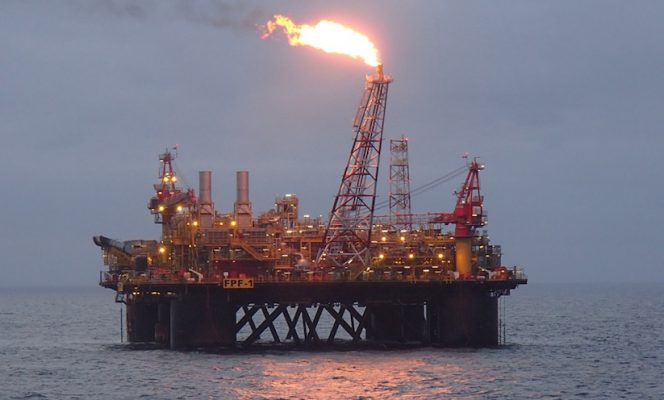 The Ithaca-operated Greater Stella Area is located in the heart of the Central Graben area of the Central North Sea, on the UK Continental Shelf.
Oilfield services provider Petrofac said on Friday it has signed an agreement to sell Petrofac GSA Holdings Limited to Ithaca Energy for a total consideration of up to $292 million to reduce its debts.
Petrofac GSA Holdings Limited owns Petrofac's 20% interest in the Greater Stella Area development and its 24.8% interest in the FPF1 floating production facility. It also owns Petrofac's long-term receivable from the GSA joint operation partner.
Petrofac said that, under the terms of the agreement, Ithaca will pay approximately $145 million by or on completion and a further $120 million of non-contingent deferred consideration in the period 2020-2023. A further $28 million of contingent consideration is payable depending on field performance.
The transaction is expected to complete in 1Q 2019 and is subject to several conditions precedent, including completion of Ithaca's acquisition of Dyas UK Limited's 25% interest in the Greater Stella Area development and its shares in the FPF1 Company in accordance with the agreement executed by Ithaca and Dyas, also on Friday.
Ithaca's output to increase
As a result of the transactions, Ithaca's pro-forma 2018 production is forecast to increase by approximately 50% to 22,000 barrels of oil equivalent per day, with pro-forma 2018 unit operating costs forecast to reduce to approximately $18 per barrel of oil equivalent.
By obtaining full ownership of the GSA fields and also the FPF-1 floating production facility, Ithaca said on Friday it will benefit from both the value of the hydrocarbons produced from those fields as well as the income generated by the FPF-1 for the provision of host processing services for third party production from fields such as Vorlich and any potential future satellite feeder fields.
Petrofac estimates that the transaction will result in a post-tax impairment charge of approximately $55 million. Proceeds from the sale will be used to reduce gross debt. Petrofac will continue to provide Duty Holder services to the FPF1 floating production facility on a life of field contract.
Petrofac's Group Chief Executive, Ayman Asfari, said: "This disposal marks a further milestone in our journey back to a capital-light business and, along with recently-agreed transactions in Mexico and Tunisia, marks the significant progress we are making on our stated strategy."