Petrogas starts production from Dutch North Sea well
Oil and gas company Petrogas has started production from its A18-A5 well located in the Dutch sector of the North Sea. 
RockRose Energy, Petrogas' partner in the project, has informed that the Petrogas-operated A18-A5 well has been drilled and completed and is now on production.
RockRose said that the A18-A5 well targeted Pleistocene aged stacked marine sands, specifically the Q3.2 and Q4 sand units. Production at the A18 field to date has been from the older Q6A, Q7 and Q8 sand units.
The Q4 reservoir came in as prognosed demonstrating a test rate of 320,000 Nm3/d (12 mmscfd) with the Q3.2 above expectation demonstrating rates of 480,000 Nm3/d (18 mmscfd).  This implies an unconstrained comingled production rate of >700 boepd net to RockRose.
A18-A5 is constrained at 20 mmscfd due to infrastructure limits of 75mmscfd (13,040 boepd) gross, and therefore the asset will be producing at a platform plateau for considerably longer than anticipated. These constraints give a net rate of 200-250 boepd to RockRose, which underpins production from our Netherlands assets for the next couple of years.
A18-A5 and the ongoing workovers on A12, will bring the AB area back to a facilities constrained plateau of 135 mmscfd gross (3,400 boepd net to RockRose).
RockRose Executive Chairman, Andrew Austin, said: "The result from the A18-A5 well came in above pre-drill expectations and, most importantly was delivered safely, on time and on budget."
RockRose entered the A18 field through the acquisition of Dyas B.V. earlier this year. Petrogas also gained access to the Dutch North Sea assets through an acquisition. Namely, Petrogas in 2014 bought Chevron Exploration and Production Netherlands B.V.
The transaction included the sale of the Chevron subsidiary's interests in 11 offshore blocks on the Dutch Continental Shelf, which in 2013 had an average net daily production of approximately 2,000 barrels of crude oil and 41 million cubic feet of natural gas. The Dutch assets A/B and P/Q are now held under Petrogas Exploration and Production Netherlands.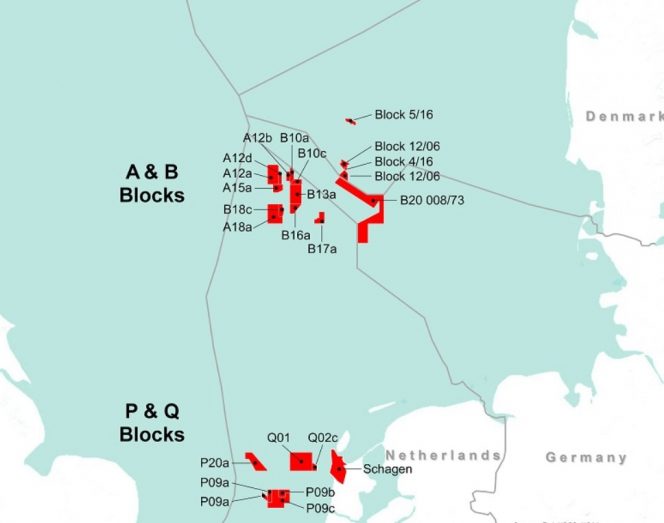 Related news
List of related news articles