Petronas books drilling simulator to back its training program
Following a competitive tender process, Malaysia's state-owned energy giant Petronas has awarded Drilling Systems, part of 3t Energy Group, a contract for the provision of its learning technology.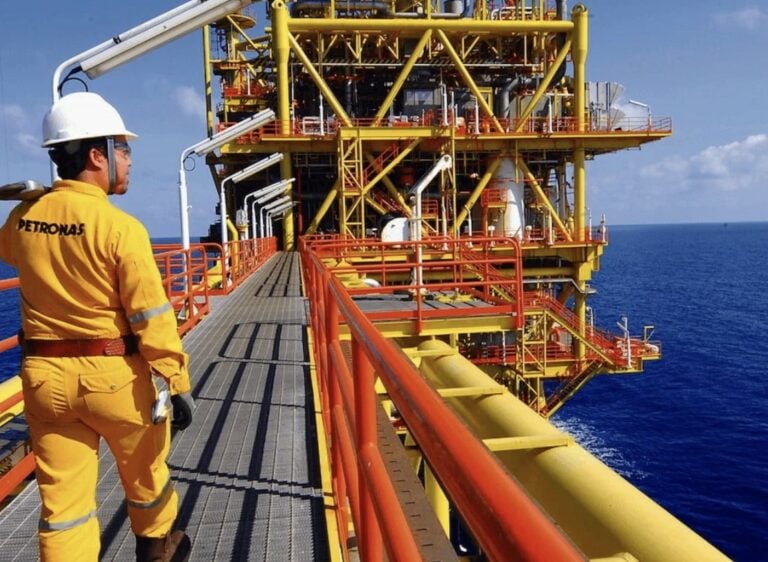 Under the contract award, Drilling Systems will provide its Drill the Well on Simulator (DWOS) solution to support Petronas' training and development program across a three-year period.
The company's digital twin technology will also be used to imitate the rig environment to allow customization of equipment and control systems based on the specific rig being used for the well.
According to Drilling Systems, this makes the training more immersive with true-to-life experiences practiced within a risk-free environment that will assist with safety-critical roles.
The project is bolstered by collaboration with Malaysian company Eftech Energy Solutions, formerly known as Eftech Drilling Solutions.
"We are delighted to be working with Eftech to deliver a series of DWOS to support the crew training for Petronas. The training will provide a fantastic tool to mitigate drilling risks and human error when preparing crews for a range of potential safety critical scenarios and non-routine operations," said Max Wyndham, Head of Business Development at Drilling Systems.
"The tailored approach of DWOS will allow the well-specific data to be interpreted and transformed into virtual reality, improving technical excellence of the crew and enhancing overall safety for the industry."
In terms of other company-related news, it is worth mentioning that Petronas recently signed a Memorandum of Understanding (MoU) with Japan Organisation for Metals and Energy Security (JOGMEC) to cooperate in energy transition initiatives.
The initiatives include potential collaboration in green/blue hydrogen and fuel ammonia development, carbon capture and storage (CCS), as well as greenhouse gas (GHG) emissions management.
SUBSCRIBE