Petronas chooses BASF gas treatment tech for PFLNG Dua
Malaysian energy giant Petronas has selected German chemical company BASF's gas treatment technology for its second FLNG facility, PFLNG Dua.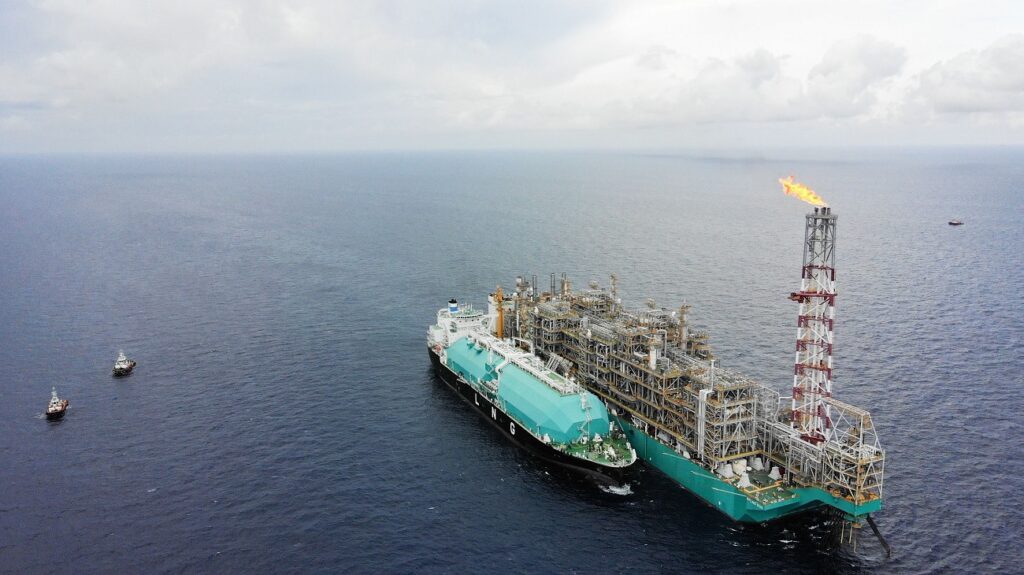 BASF's OASE purple technology removes carbon dioxide and hydrogen sulfide in natural gas applications. The removal of acid gases is specifically necessary to prepare the gas for liquefaction and subsequent pipeline transportation. 
Malaysian firm has chosen this technology for its acid gas removal unit process.
In fact, this is BSF's OASE Gas Treatment technology's first FLNG reference.
PFLNG Dua, Petronas' second floating (FLNG) facility, has a production capacity of 1.5 million tonnes of LNG per year. It is operating at a water depth of 1,300 metres.
It has recently shipped its first cargo. Before that, it produced the first LNG in February.
Currently, Petronas owns and operates two floating LNG facilities: PFLNG Satu as well as Dua. The third one, PFLNG Tiga, is under works.