PetroRio buys Chevron's stake in Frade field off Brazil
Brazilian oil and gas company PetroRio has entered into a share purchase agreement for Chevron's stake in the Frade field offshore Brazil in a deal reportedly worth half a billion dollars.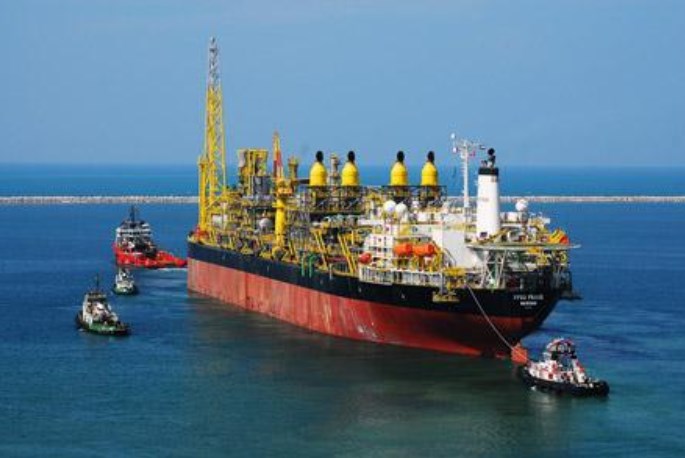 PetroRio will buy the U.S. oil major's subsidiary Chevron Brasil Upstream Frade Ltda. which holds a 51.74 percent stake in the Frade field, Chevron's first oil development in Brazil.
Once concluded, PetroRio will increase its working interest in the concession to 70 percent and become the field's operator.
The company currently holds an 18.26 percent stake in the field which it bought from Frade Japao Petroleo, a joint-venture company formed by Inpex and Sojitz, in late October 2018. The remaining 30 percent is held by Petrobras.
PetroRio's combined production at Frade is expected to reach 15,000 boepd and contribute to a significant increase in the company's total production, reaching approximately 28,000 boepd. The company's 2P reserves are expected to reach 83.6 million barrels.
The transaction between PetroRio and Chevron will also see PetroRio get hold of a 50 percent operated interest in the deepwater CE-M715 block in the Ceara Basin.
The conclusion of the acquisition is subject to certain conditions precedent as well as internal and external approvals.
"The transaction is accretive to cash flow and will result in PetroRio becoming the largest independent oil and gas player in Brazil. The agreement also reaffirms PetroRio's strategy of growth through acquisitions of producing assets and represents a diversification of its portfolio of revenue generating assets," PetroRio said.
The company did not disclose the commercial conditions of the transaction, but according to Bloomberg, which quoted a person familiar with the matter, PetroRio will pay more than $500 million to Chevron.
Frade oil spill
The three partners in the field, before PetroRio's involvement, spent around $3 billion in developing the field, according to Seeking Alpha. Production from the Frade field started in 2009 and reached peak output of 79,000 bbl per day in 2011 before a spill stopped further exploration.
The incident happened during an appraisal well drilling from the Transocean-owned Sedco 706 rig when approximately 3,000 barrels of crude was spilled into the ocean.
In March 2012, Chevron informed authorities of another seep at the location and voluntarily shut the production. The company restarted production at the field on April 30, 2013, and was, a year later in April 2014 given permission to resume drilling and water injection operations at the Frade field.
As a result of the two incidents, Chevron paid $41.6 million in a spill settlement.
Offshore Energy Today Staff