PGS secures data rejuvenation work in Indian Ocean
Norwegian seismic company PGS has secured work on the North Sumatra MC2D data rejuvenation project, which will provide a new look at one of the hottest hydrocarbon provinces in Indonesia following the successful Timpan-1 discovery in 2022.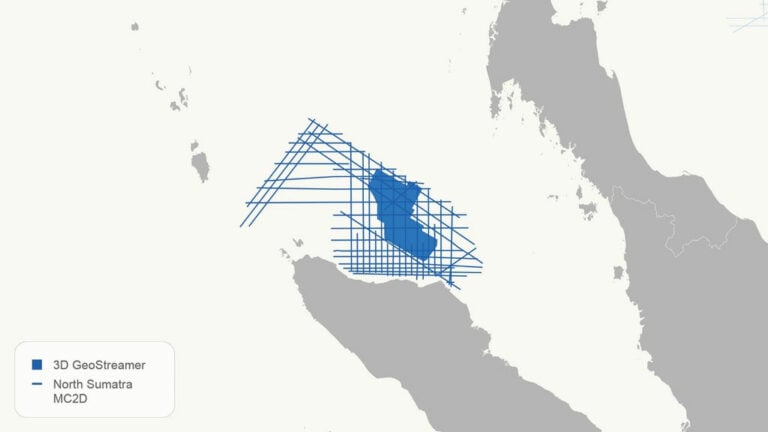 The new 7,700-line km PSDM reprocessing will bring new insights into basin prospectivity in this prolific hydrocarbon-producing area, according to PGS.
Regional-scale data coverage will allow for better understanding of basin development history and play analyses, leading to a better understanding of existing and new petroleum systems.
PGS said the data will be ready in the second quarter of 2024.
The PGS North Sumatra MC2D covers both existing discoveries and open blocks, enabling seismic well ties and correlations into frontier areas for better mapping of play fairways. This will provide confidence for future licensing opportunities of these open blocks.
According to PGS, state-of-the-art reprocessing is being applied to a legacy dataset. The data rejuvenation workflows are built on the knowledge acquired by PGS during the North Sumatra MC3D project, in the same basin.
Processing will include 2 ms, high-resolution, broadband processing and depth conversion, based on full waveform inversion (PGS FWI).
Alex Vartan, VP Asia Pacific at PGS, said: "The goal of the North Sumatra MC2D project is to address the challenges associated with imaging the deeper pre- and syn-rift package, which host both source and reservoir rocks. The higher-resolution imaging will also address challenges linked to fault imaging and hydrocarbon migration pathways."
SUBSCRIBE