Photos: Cargo Smoldering Contained on Board Coal Carrier in Auckland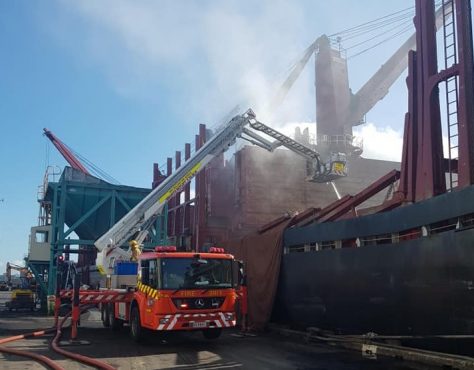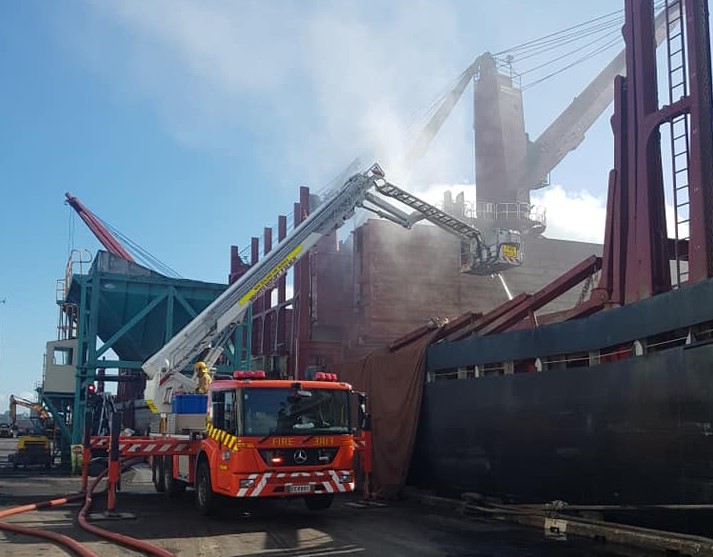 Firefighters were called to douse smouldering of cargo on board a coal carrier moored at Freyberg wharf, Auckland, New Zealand, on October 15, Auckland City Fire Area informed.
Based on the images released by the firefighters on social media, the smoke was emanating from one of the cargo holds, but there was no flame to be reported.
The fire department managed to contain the smuldering, preventing it from spreading and damaging the ship. The ship's crew members took over further operation on cooling down the cargo and transporting it offsite. As informed, some 2,000 tonnes of coal had to be addressed.
Based on the AIS data from Marine Traffic, the ship moored at the wharf is Hong Kong-flagged bulk carrier Liangchow. The 39,700 dwt ship is part of Swire Shipping's fleet.
There have been no injuries reported to the crew as a result of the incident.
"The ship was undamaged and will continue on to the ports of Tauranga after it completes unloading," Auckland City Fire Area told World Maritime News in a statement.
Swire Shipping is yet to provide WMN with a statement on the matter.
World Maritime News Staff