Pipeline contract awarded for first Dutch CO2 storage project
Allseas has won a contract to construct the subsea pipeline for the Porthos CO2 storage project, the first such project in the Netherlands. The news comes shortly after the final investment decision (FID) was made for the project.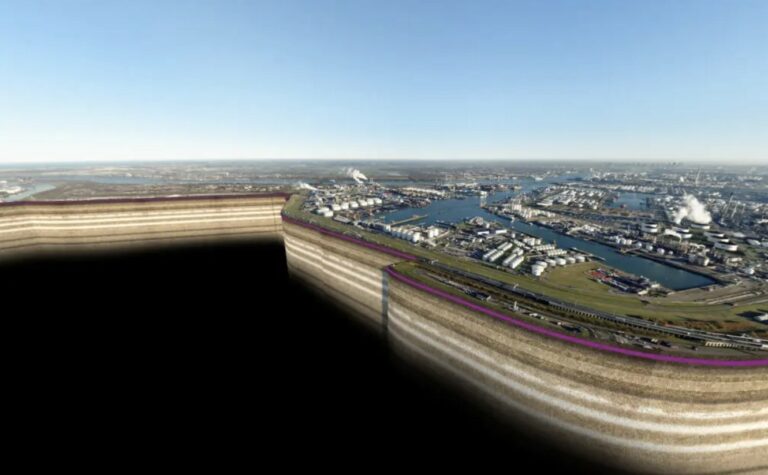 Allseas' work includes installation, burial and commissioning of the 16-inch carbon capture and storage (CCS) pipeline connecting a compressor station on the Maasvlakte with the P18-A platform approximately 20 kilometers offshore.
Pipelay will be executed by the company's dynamically positioned S-lay vessel Lorelay, with construction support from Oceanic.
Activities are expected to start in 2025.
"We are delighted that the Porthos partnership recognised Allseas' offshore installation capability as being key to the success of this landmark project," said Allseas Chief Executive Pieter Heerema.
"Back in the mid-1980s, as the world's first pipelay vessel operating fully on dynamic positioning, Lorelay installed some of the earliest gas and oil pipelines in the Dutch North Sea. The fact that almost four decades later, the same vessel will install the first carbon capture pipeline is a testament to our ongoing innovation and continuous improvement of our vessels' capabilities."
Porthos, a joint venture of EBN, Gasunie, and the Port of Rotterdam Authority, will provide transport and storage services to several companies in the port of Rotterdam, including Air Liquide, Air Products, ExxonMobil, and Shell, which will invest in their own capture installations to supply the CO2.
The project will see the transport of CO2 through the port of Rotterdam to depleted gas fields in the North Sea, where it will be permanently stored at a depth of 3 to 4 kilometers under the seabed.
With the final investment decision reached earlier this month, Porthos announced it would award contracts required to realize the project.
Construction will begin in Rotterdam in 2024, with the system set to be operational by 2026, when it is expected to reduce Netherland's annual CO2 emissions by about 2%.