Polarcus readies cost reduction plan to mitigate uncertainty facing seismic market
Seismic services player Polarcus has come up with a $15 million cost reduction plan to navigate the current uncertainty facing the marine seismic acquisition market due to the combined impacts of the COVID-19 pandemic and oil price volatility. The plan includes redundancies, reduction of base salary and capex, and warm-stacking vessels in between jobs.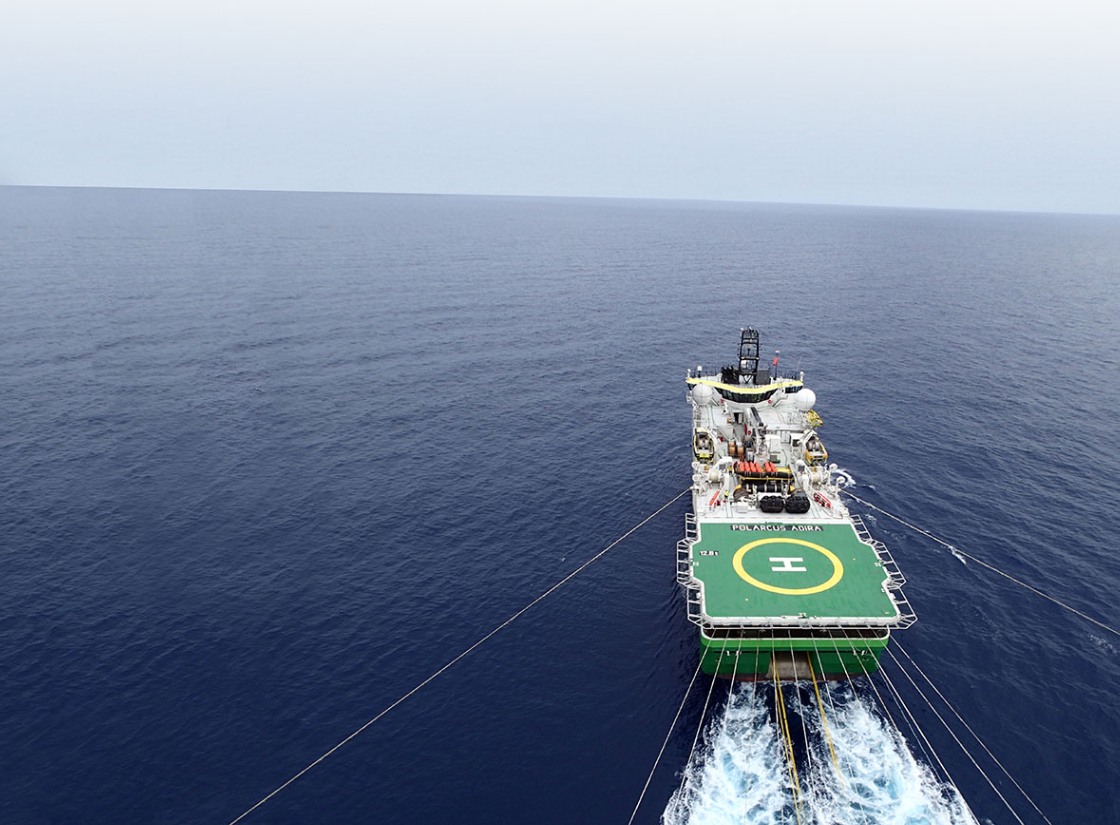 Polarcus said on Tuesday that these initiatives would ensure the company maintains efficient operations, in addition to strengthening the financial resilience of the company through 2020.
The entire Polarcus onshore support organization has been operating its smart-working model since 16 March 2020. All onshore personnel has been working from home with maintaining support to offshore operations, clients, and suppliers.
Offshore, Polarcus has implemented a regime of health screening for all field crew prior to travelling from home, immediately before joining a vessel and thereafter at regular intervals throughout operations offshore. All Polarcus vessels carry medical teams onboard with fully equipped hospital facilities and the ability to isolate crew members if required.
Polarcus said it had performed a detailed COVID-19 pandemic risk assessment and has prepared a response plan, customized for each project, that is shared with clients and provides assurances for the continuity of ongoing operations.
Cost-reduction plan
The main elements of the plan that will deliver cash savings of over $15 million in 2020 include reducing personnel cost onshore and offshore by approximately $6.5 million through a combination of redundancies and a reduction in base salary for Polarcus employees for six months effective 1 April 2020.
This entails a 25% reduction in base salary at senior levels and a 15% reduction applied to the remainder of the organization. In addition, the decision has been taken not to pay the 2019 annual bonus.
The plan also entails reducing G&A cost by approximately $1.5 million as a result of anticipated lower activity levels and implementation of focused cost reduction measures across the organization.
It also includes reducing cash capex by approximately $7 million through the freezing of uncommitted expenditure.
Further cash savings are expected to be realized through warm stacking vessels in between projects and associated, disciplined reduction in offshore operating cost. This will mitigate the anticipated elevated idle time of the Polarcus fleet in the coming months.
The combination of these business continuity and cost reduction initiatives provides a robust framework for Polarcus to navigate the current uncertainty and to position the company to capture an increased level of activity going into 2021.
In a separate statement on Wednesday, Polarcus said it had been awarded an XArray 3D marine seismic acquisition project in northwest Europe, starting in 2Q 2020, with a duration of approximately three months.