Polarcus vessel starts seismic shoot over Tullow's Jamaica license
A Polarcus-owned vessel has started a seismic acquisition over Tullow Oil's Walton-Morant license located offshore Jamaica.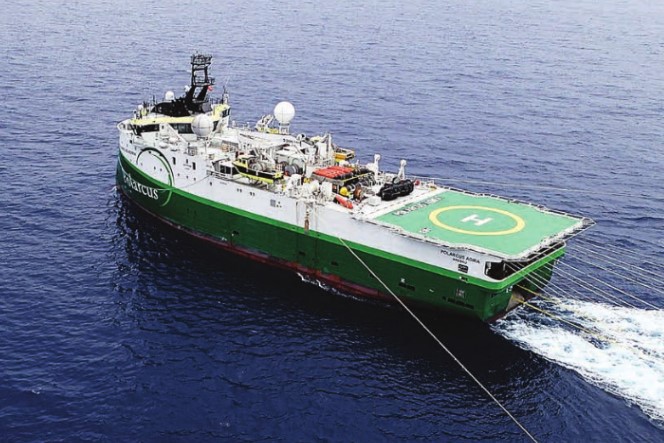 The UK-based oil and gas company Tullow is the operator of the Walton-Morant license while the only other licensee is United Oil & Gas.
United said on Wednesday that the seismic acquisition on the Walton-Morant license was being done using the Polarcus Adira vessel.
The vessel, contracted to acquire 2,250 square kilometers of 3D seismic, arrived in Kingston on March 23. The Polarcus Adira departed for deployment on March 25, with data acquisition beginning on Tuesday, April 3.
According to United, the seismic acquisition is expected to take approximately eight weeks and is centered on the high-graded Colibri prospect.
Brian Larkin, United CEO, said: "We are very pleased with the progress to date on our Jamaica license and we look forward to seeing the initial results. […] we continue to evaluate similar high impact licenses in neighboring regions, which we believe could offer transformational growth opportunity, as we look to develop our business".
To remind, United Oil & Gas completed its farm-in deal for interest in Walton-Morant license with Tullow Oil in early March.
The initial deal for the transfer of the 20 percent interest from Tullow to United was made in November 2017. Tullow now has an 80 percent interest while United holds the remaining 20 percent interest in the license.
Tullow entered the Walton-Morant license, which covers an area of more than 32,000 square kilometers, in October 2014. In addition to securing a portfolio of legacy 2D seismic data, Tullow also acquired a further 3,650 kilometers of 2D seismic in 2016 and 2017.