Polish firm nearly set to spin the drill bit in Norwegian Sea
PGNiG Upstream Norway, a Norwegian subsidiary of Poland's oil and gas company PGNiG, has been granted consent for exploration drilling in the Norwegian Sea by Norway's offshore petroleum safety regulator. The activities will be carried out using a rig managed by Odfjell Drilling.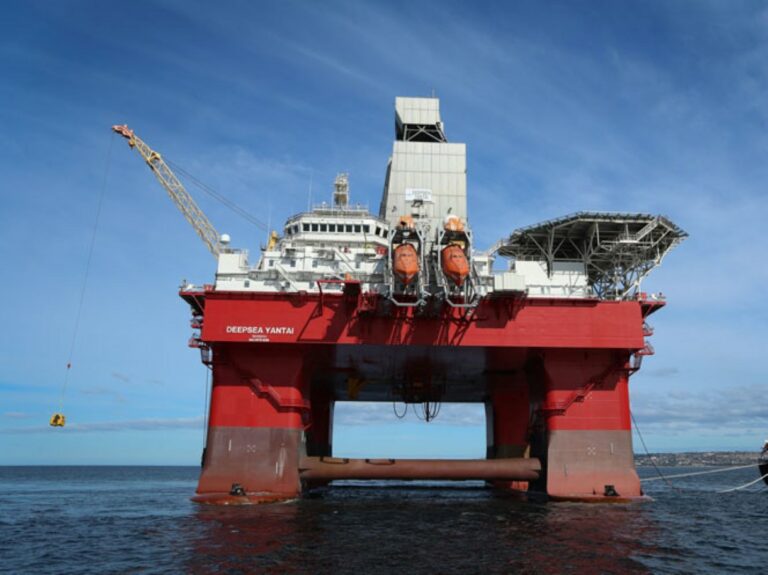 The Petroleum Safety Authority informed last Friday that it had given PGNiG Upstream Norway consent for exploration drilling in block 6608/1 in the Norwegian Sea.
The drilling programme for the well 6608/1-1 S entails the drilling of an exploration well in production licence 1017, which was awarded on 1 March 2019 and is valid until 1 September 2026.

PGNiG Upstream Norway is the operator of the licence with an ownership interest of 50 per cent and the other licensees are Equinor (40 per cent) and Longboat Energy Norge (10 per cent).
The company is targeting a prospect named Copernicus and drilling operations will be conducted in water depths of 491 meters. The prospect – a combination trap with mapped stratigraphic pinch out down-dip and a small structural component at the apex – lies on the Utgard High in the Vøring Basin region of the Norwegian Sea.
Back in December 2021, when PGNiG hired a rig for the drilling of this prospect, Longboat Energy revealed that these activities are expected to start between June and September 2022.
The drilling operations will be carried out by the Deepsea Yantai rig, formerly known as the Beacon Atlantic, which is owned by China's CIMC and managed by the Norwegian drilling contractor Odfjell Drilling. The rig, capable of harsh environment operation, is of a GM4D design. It received an Acknowledgement of Compliance (AoC) from the PSA in November 2019.
Based on current data, Copernicus is estimated to contain gross mean prospective resources of 254 mmboe with further potential upside to bring the total to 471 mmboe.
When it comes to PGNiG's most recent activities in Norway, it is worth noting that the company disclosed its plans to produce an additional volume of approximately 0.5 billion cubic meters of natural gas this year from three reservoirs following the launch of the Baltic Pipe pipeline to strengthen energy security.
The Polish player followed this up a few days later by announcing a new deal with Wellesley Petroleum to expand its footprint offshore Norway by acquiring a stake in an Aker BP-operated field in a bid to diversify gas supplies amid growing concerns about energy security due to the current geopolitical crisis.