Poor Watchkeeping Leads to Ferry, Motor Vessel Collision
The UK-registered RoRo passenger ferry Red Falcon collided with a privately-owned motor cruiser off Southampton, England, due to poor navigational watchkeeping practice.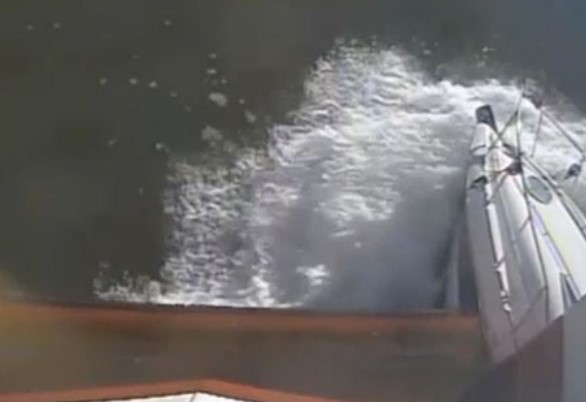 Red Falcon collided with the cruiser Phoenix on September 29, 2018, in the Thorn Channel, Southampton, England.
Both vessels were heading for Cowes on the Isle of Wight. The ferry was carrying 20 crew and 182 passengers, and the motor cruiser had four persons on board.
Phoenix was pinned against the ferry's bow for 18 seconds and was seriously damaged. Red Falcon was not damaged. There were no injuries and no pollution.
A report by UK's Marine Accident Investigation Branch (MAIB) noted that the lookout on both Red Falcon and Phoenix was solely by eye.
Additionally, Red Falcon's bridge team did not see the motor cruiser on the starboard bow due to Phoenix being obscured by the sun's glare and window frame blind arcs, while the effectiveness of the lookout maintained on board Red Falcon's bridge was reduced because the master and chief officer remained seated and the bridge window sun screens were not lowered.
Furthermore, Phoenix's owner had limited knowledge of the COLREGs and local guidance, and did not check astern when entering the Thorn Channel at a shallow angle.
Following the accident, an internal investigation by the Southampton Isle of Wight and South of England Royal Mail Steam Packet Company Limited (Red Funnel), Red Falcon's owner, identified several areas of navigational watchkeeping practice to be improved.
In view of this action, no recommendations have been made, MAIB said.