Port of Barcelona Sees 15 Pct Rise in Container Traffic, Sets New Records in 2018
Spain's Port of Barcelona closed financial year 2018 with a 15% increase in container traffic and record results in the main traffic indicators.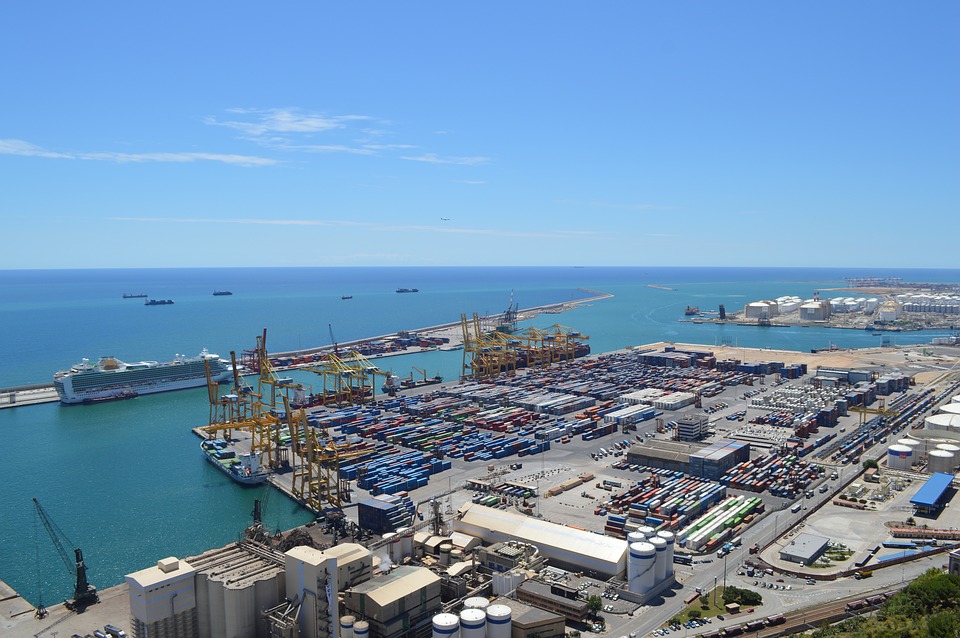 During 2018, the Catalan infrastructure channeled 67.7 million tons of traffic – involving all cargo modes – representing a year-on-year increase of 10% and setting a new record for the port.
This result was driven largely by the rise in container traffic, which was over 3.4 million TEU, marking a 15% increase. As explained, this growth is even more significant when taking into account that it follows the increase experienced in 2017 (+32.5%), when Barcelona became the fastest-growing European port.
Moreover, the port recorded a 35% increase in transshipment containers — unloaded then re-shipped to their final destination. Foreign trade containerized cargo also performed well,
particularly exports. Thus, the Port of Barcelona channeled 752,915 export TEU, marking an increase of 6.6% year on year. Imports, which amounted to 580,892 TEU, also increased by 3.5%.
In addition to the historical results in total and container traffic, 2018 marked the third record in activity — liquid bulk, with 15.2 million tons that grew by 5.2%. By volume, the most
important product is natural gas (+3%), followed by gasoline (+12.6%). However, biofuels are the liquid bulk that increased the most (+34.8%).
Meanwhile, dry bulk and vehicles experienced a certain year-on-year fall in activity. At 4.2 million tons, dry bulk goods decreased (-4.7%) mainly due to the decline in cement exports.
Furthermore, during financial year 2018, the Port of Barcelona recorded vehicle traffic of 810,218 units, 3% down on the previous year. This result contributed to the decline in imports and, to a lesser extent, that of exports.
The Port of Barcelona also posted record results in terms of intermodality and, specifically, rail transport — both of containers and vehicles that arrive and leave the port area — and the goods transported on the Motorways of the Sea – regular lines connecting Barcelona with destinations in Italy and North Africa.
During year 2018, the Port of Barcelona received a total of 4.4 million passengers, an increase of 8.6%), a figure that marks a new record for the facility. Of these, 1.4 million passengers (+2%) were users of regular ferry lines and 3 million were cruise passengers (+12%).
In 2018, the Port of Barcelona achieved a net turnover of EUR 173.5 million (USD 198.1 million), up 4% year on year. Profit stood at EUR 53.7 million (+8%), while cash flow was EUR 102.5 million (+4%).
Recently, the Port of Barcelona partnered with energy suppliers, ship owners and operators and other parties to pilot and measure the efficiency of LNG on land and at sea as an alternative fuel source. The aim is to reduce NOx, SO2 and PM emissions using alternative fuels throughout the ports nautical and intermodal chains for cargo ships, ferries and cruise ships.
Barcelona Joins the Fight for Emission Control Area in the Mediterranean