Port of Virginia Wraps Up Stack-Yard Works at VIG
The Virginia International Gateway (VIG) has completed another step in its expansion project as it launched operations at its container stack No. 1.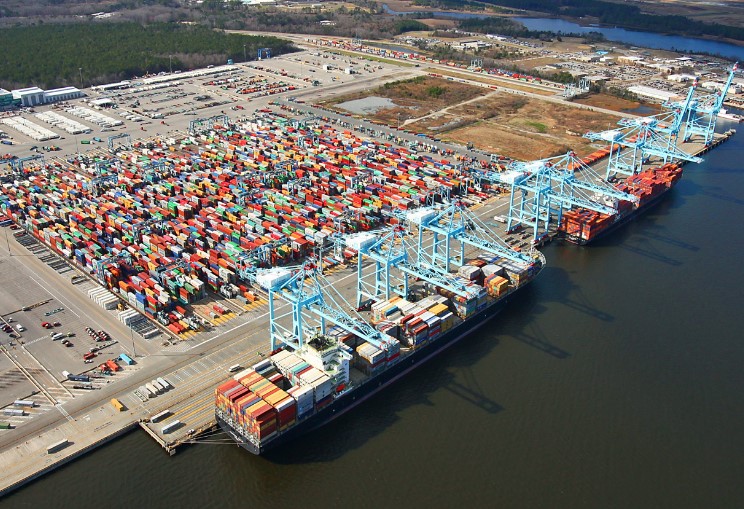 The end of the stack-yard work leaves only two projects to be completed before the entire USD 320 million effort comes to a close in June, according to the Port of Virginia.
"This new capacity is quickly being integrated into the operation and the Port of Virginia is beginning to see positive results," said John F. Reinhart, CEO and executive director of the Virginia Port Authority.
With the completion of stack No. 1, the terminal now has 13 additional container stacks, each served by two new rail-mounted gantry cranes (RMGs). The new stacks compliment 15 existing stacks, also served by RMGs.
Those stacks are on a schedule to be refurbished throughout the year with two stacks complete and three underway.
The expansion has doubled the terminal's annual container throughput capacity, according to the port authority, as VIG can now process 1.2 million container lifts a year.
The expanded stack-yard is being combined with four new ship-to-shore cranes and 800 additional feet of berth space.
"In February 2017, we started work on what was a green-field site — we started from scratch – and now we are just a few months from completion," Reinhart said.
Once completed, the VIG expansion is expected to increase the port's overall annual container capacity by 40 percent, or 1 million container units, by 2020.