Projects funded by Oil & Gas Innovation Center to generate 500 jobs by 2023
More than 500 jobs will be sustained or created in Scotland over the next six years as a direct result of Oil & Gas Innovation Center's (OGIC) support for research and development, the OGIC has said.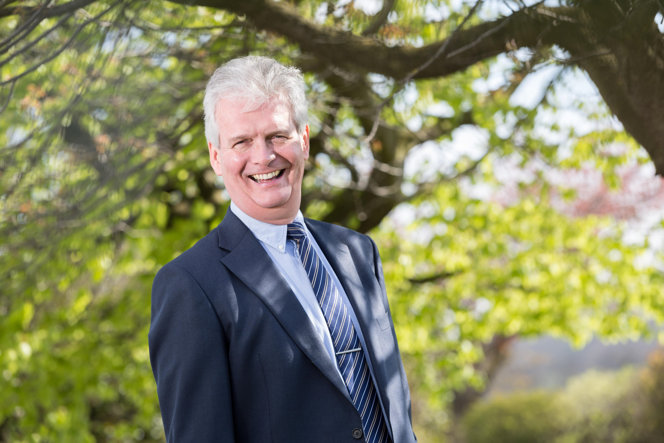 In a new economic evaluation report released on Tuesday, the OGIC said that the projects it funded could result in significant cost savings for the industry.
The report examined the impact of 61 OGIC-funded projects, interviewing more than 50 companies to determine actual and forecast turnover, as well as the number of confirmed and expected jobs to be created as a result.
OGIC said that companies were asked to quantify the wider impacts of their technology by giving forecast figures over a 10-year period from when OGIC launched in 2014.
This revealed that OGIC funded projects could deliver up to £855 million ($1.16 billion) gross value added (GVA), further supporting future investment and employment in the global oil and gas sector.
Ian Phillips, chief executive of OGIC, said: "As many of the companies we support are still in the early stages of technology development, the findings represent both actual and forecast figures to give an assessment of current and future impact.
"It's extremely encouraging to know that the work we are doing to help innovation from the initial concept stage is not only benefiting the industry but also the wider economy. Our support typically gets a project from inception to early prototype stage, ready for support from others such as the OGTC and Scottish Enterprise to help the company through to commercialization.
"By offering direct links with academia, connecting developers with people who can help develop their product and services ideas from concept to early-stage development, OGIC is playing a major role in fostering a more innovative, responsive, and robust sector."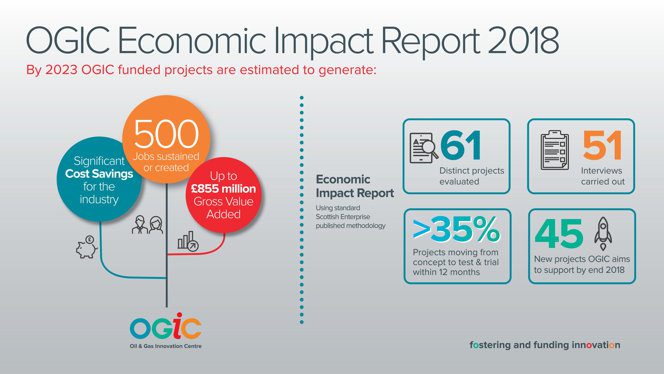 Stuart Fancey, director of research and innovation at the Scottish Funding Council, added: "OGIC, one of Scotland's eight innovation centers, is enhancing innovation and entrepreneurship across the industry, one of Scotland's key economic sectors."
OGIC also said that many of those interviewed reported difficulties in the past in obtaining funding for the very early stage of technology development, stating that it could often take years to reach the market, and a further 24 months to achieve economic impact.
The Centre has a demonstrable track-record in accelerating that process with more than 35% of projects moving from concept stage to test and trial phase within 12 months.
Some of the interviewees also reported securing their first sales only a few months after OGIC project completion while others noted that, without OGIC support, they wouldn't have been able to progress their technology and would have faced considerable project delays.
Philips said: "There are many companies out there who have the skills and knowledge to pioneer the next big thing in oil and gas but don't have the funds to get it off the ground. That's where we can help. At OGIC, we are committed to bringing the rich and deep research and development expertise in the Scottish university system to address the oil and gas industry's innovation challenges, fast-tracking the introduction of new technology."
OGIC aims to support 45 new projects by the end of 2018 in a bid to help maximize economic recovery and unlock the full potential of the industry, both in the UK and overseas.