Providence contracts Gardline for Newgrange prospect shoot
Irish oil and gas player Providence has hired Gardline to carry out a 2D seismic survey over the crest of the Newgrange prospect 260 kilometers off the south-west coast of Ireland.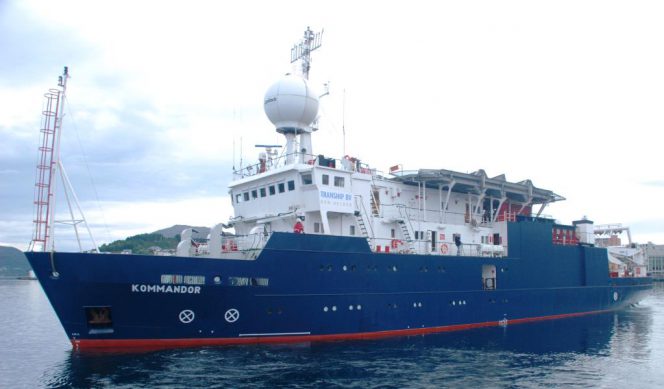 According to Providence, Gardline will use the Kommandor vessel for the acquisition of a new high-resolution 2D reflection seismic survey over the crest of the Newgrange prospect whilst also providing data suitable for input to an application for the permitting of an offshore exploration well.
Subject to regulatory approvals, Gardline will carry out the data acquisition during the third quarter of 2018.
Commercial discussions in relation to a potential farm-out of equity in the license are continuing.
John O'Sullivan, Technical Director of Providence said the Newgrange prospect provided significant stacked exploration potential at both Jurassic and Cretaceous levels with a proven source, reservoir, and seal demonstrated in the previous off-structure 62/7-1 exploration well.
"The relatively shallow nature of the reservoir intervals also means that this data acquisition programme may provide even further insight to de-risk the potential presence of hydrocarbons within the subsurface prior to drilling," O'Sullivan said.