PTTEP sells Montara field to Jadestone
Thailand's PTTEP is divesting its 100% stake in the Montara field offshore Australia to align with the company's business strategy aimed to focus on the operations and projects in the strategic locations.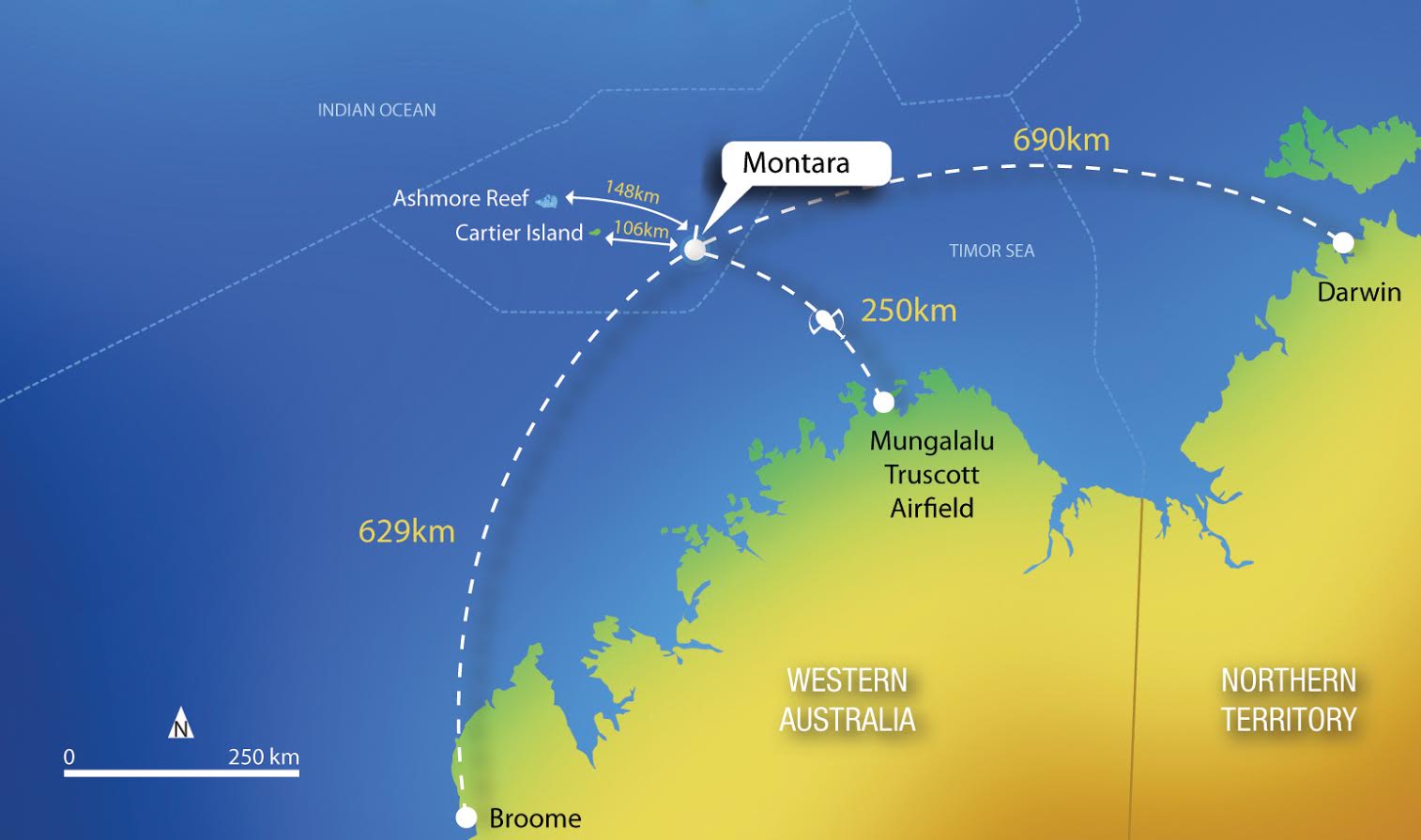 The divestment is part of PTTEP's portfolio rationalization, the company said on Monday.
The Montara field is located in the Timor Sea off Australia approximately 690 kilometers west of Darwin. It comprises three separate fields which are Montara, Skua and Swift/Swallow, produced through a centralized FPSO, the Montara Venture, which is owned by PTTEP and will be transferred to Jadestone on completion.
The average production volume from the field in the first half of this year was about 7,694 barrels per day.
Somporn Vongvuthipornchai, PTTEP Chief Executive Officer, said PTTEP Australasia (Ashmore Cartier) Pty Ltd, PTTEP's subsidiary, has signed the agreement to sell a 100% stake in the Montara field to Jadestone Energy at the purchase value of $195 million.
However, the value will be adjusted for working capital from the operations until the date of transaction completion expected this year, the company added.
Apart from the purchase value, PTTEP will have additional contingent consideration amounts of up to $160 million depending on certain production, oil price and future development milestones being achieved.
Completion of the sale is subject to the conditions as prescribed in the sale and purchase agreement, including the Australian regulatory approvals from the National Offshore Petroleum Titles Administrator (NOPTA) and the National Offshore Petroleum Safety and Environmental Management Authority (NOPSEMA).
Somporn said: "The sale of the Montara field is in alignment with our strategic direction in increasing investments in our focused areas in Southeast Asia and the Middle East, where we have experience and expertise. These areas have high petroleum potential, low cost structure as well as low risks that will help us add more petroleum reserves and enhance long-term growth for the company."
Paul Blakeley, President and Chief Executive of Jadestone, commented: "Today's announced acquisition further strengthens our position in the Asia Pacific region and complements our existing balanced, low-risk portfolio of cash generative operated production and value-accretive development assets in the region.
"Asia Pacific is a highly-attractive, opportunity-rich region and, in line with our strict screening criteria, we believe the Montara Assets represents the ideal opportunity to deploy Jadestone's end-to-end technical and commercial capabilities to maximize value and returns for shareholders, as we've demonstrated to date with our existing, wholly owned and operated producing Stag field, offshore Australia."
It is worth reminding that back in 2017 Indonesia filed a $2 billion lawsuit against PTTEP for the 2009 Montara oil spill.