PV Gas inaugurates Vietnam's Thi Vai LNG terminal
PetroVietnam Gas Corporation (PV Gas) has held an inauguration ceremony at the Cai Mep Industrial Park, Phu My Town, Ba Ria-Vung Tau, Vietnam, for the Thi Vai LNG terminal.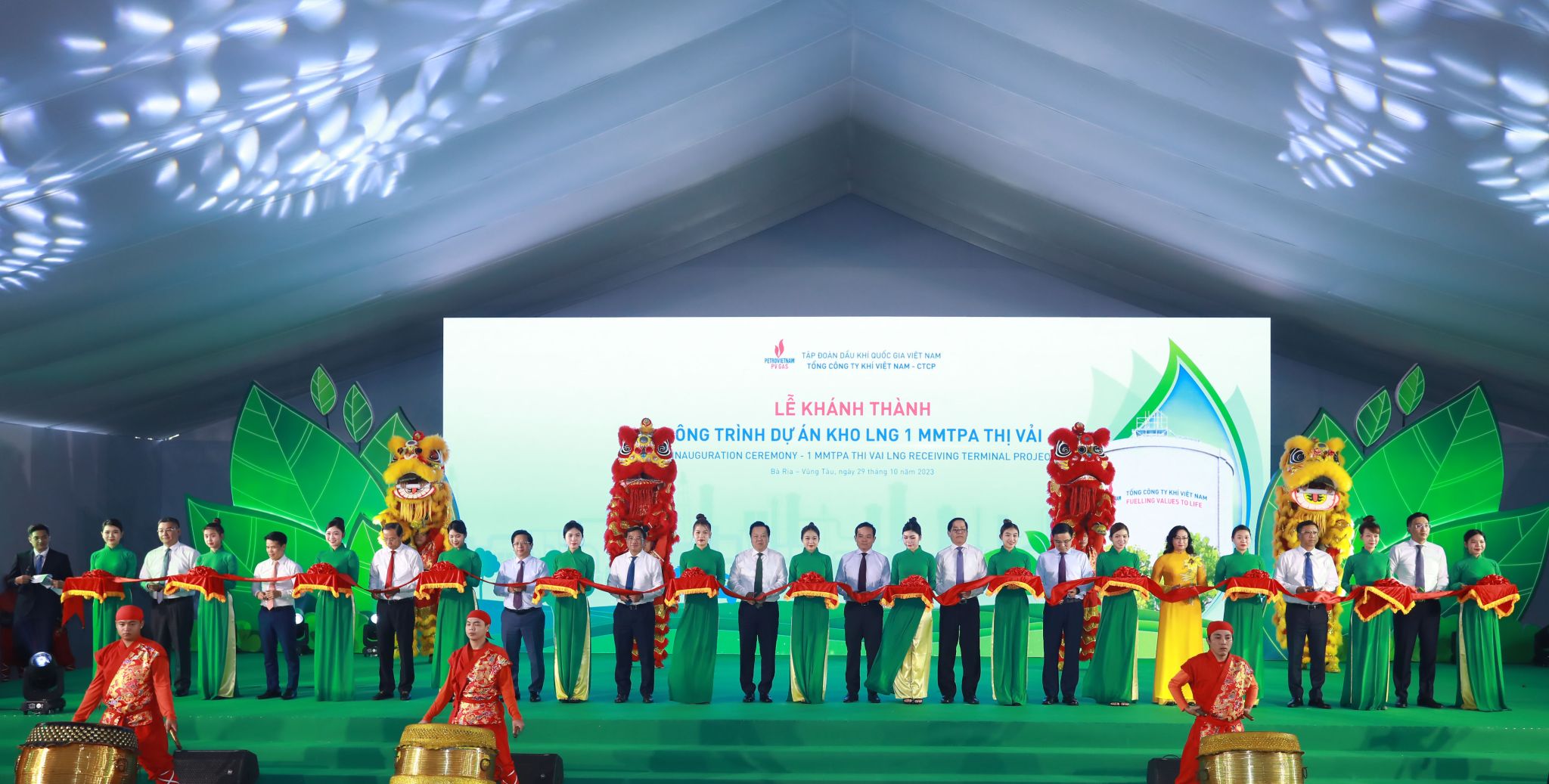 According to PV GAS, the Thi Vai LNG terminal officially being put into operation is the ultimate result of the company's efforts on the green energy journey towards sustainable development.
With Vietnam's first LNG import infrastructure in place, PV Gas said the company will have more control over the gas supply to meet the energy needs of existing power plants and households, contributing to ensuring national energy security and reducing environmental pollution in line with the government's commitment at COP26 and the global shift towards green energy.
To note, the Thi Vai facility is estimated to offer a capacity of one million tons of LNG/year in phase 1, with an expected increase to three million tons in phase 2.
In July 2023, the Maran Gas Achilles vessel, carrying the first LNG shipment to Vietnam, entered the Thi Vai LNG terminal, marking the first, and according to PV Gas, the most important event in the green energy transformation roadmap of the company.
With a volume of nearly 70,000 tons of LNG imported from Bontang port, Indonesia, the vessel, sailing under Greek flag, docked at PV Gas wharf to supply the entire amount of LNG for the trial run and official operation of Thi Vai LNG warehouse. Shell International Energy Group has been selected by PV Gas as the supplier for the shipment.
In May 2023, the Ministry of Industry and Trade of Vietnam certified that PV Gas is eligible to be an LNG importer and exporter, making the company the first in the country to be recognized as such.
PV Gas is a member of the Vietnam Oil and Gas Group (PVN), with the main activities such as storing, transporting, importing and distributing gas products, including natural gas (NG), liquefied petroleum gas (LPG), compressed natural gas (CNG) and liquefied natural gas (LNG).