Qatar Petroleum CEO: LNG is destination fuel
The role of natural gas, due to its environmental qualities is not only a transitional fuel but a destination fuel, according to Qatar Petroleum's president and CEO Saad Sherida Al-Kaabi.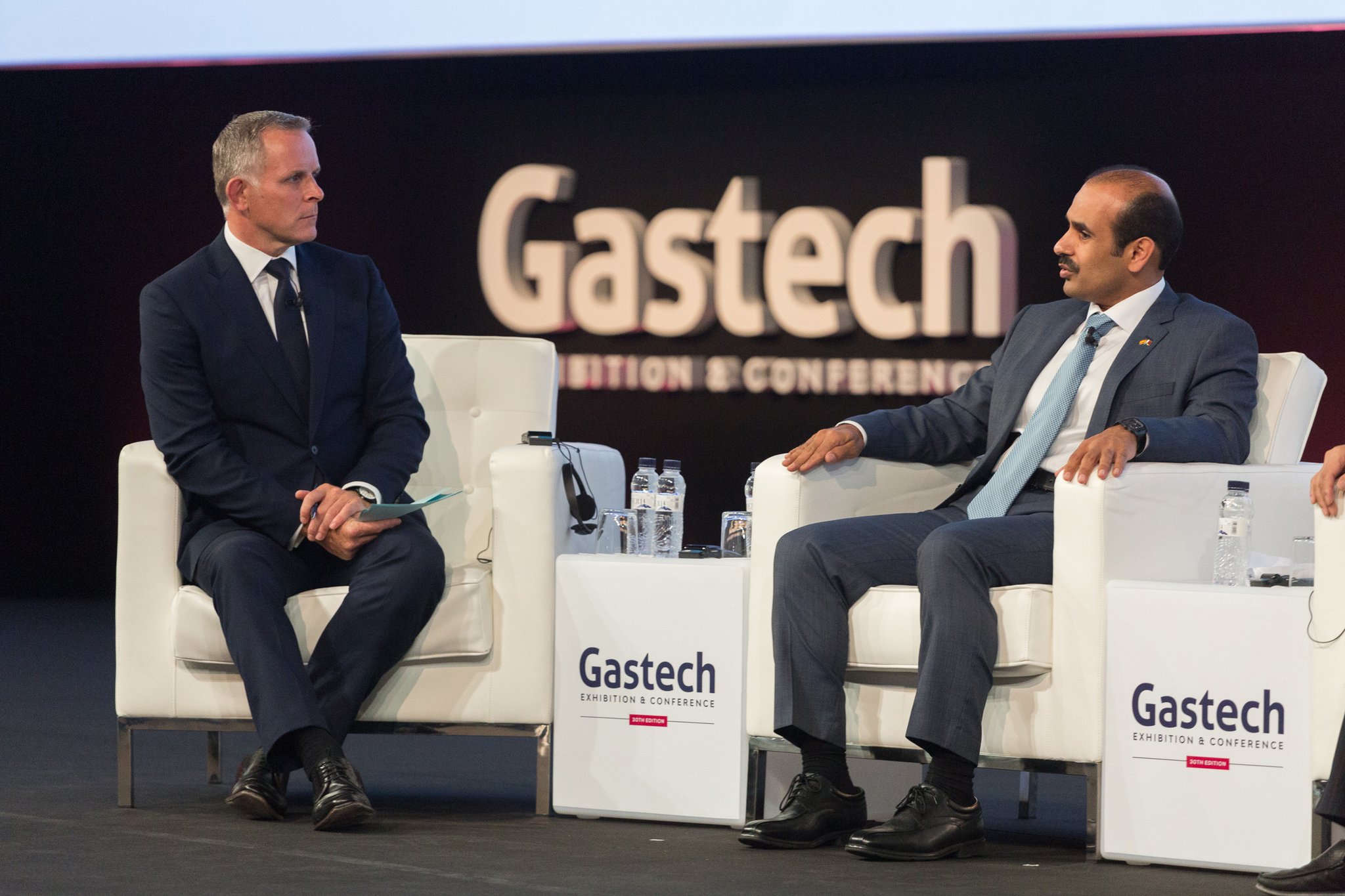 Speaking during the Gastech conference in Barcelona, Al-Kaabi noted that the role of natural gas is increasing as a number of countries are focusing on "natural gas as a strategic source of energy" that is essentially an element of national energy security.
He noted that these are the main elements that are helping the increase in demand for LNG, particularly from China and India as well as other Asian and African countries.
He also said that diminishing production in Europe means additional and continued demand for LNG, and added that while some of the gas deals to meet that demand will be short-term, the bulk will be long-term.
In an interview with CNBC, Al-Kaabi noted that the market is large enough to accommodate, not only the increase in Qatar's production capacity but also the volumes coming online in the United States and Australia.
Qatar is moving forward with the implementation of its plans to increase its output by 30 percent from 77 million to 100 million tons of LNG per year.
Commenting on potential competition from other producing countries, Al-Kaabi added that Qatar is focusing on keeping the costs as low as possible in order to make sure it stays competitive in any market possible, noting the volumes from the United States or Australia are no competition, due to the size of the market.
LNG World News Staff