Qatar Petroleum inks 20-year LNG agreement with KOGAS
State-owned Qatar Petroleum has signed a 20-year deal with the Korean Gas Corporation (KOGAS) to supply two million tonnes per annum (mtpa) of LNG to South Korea.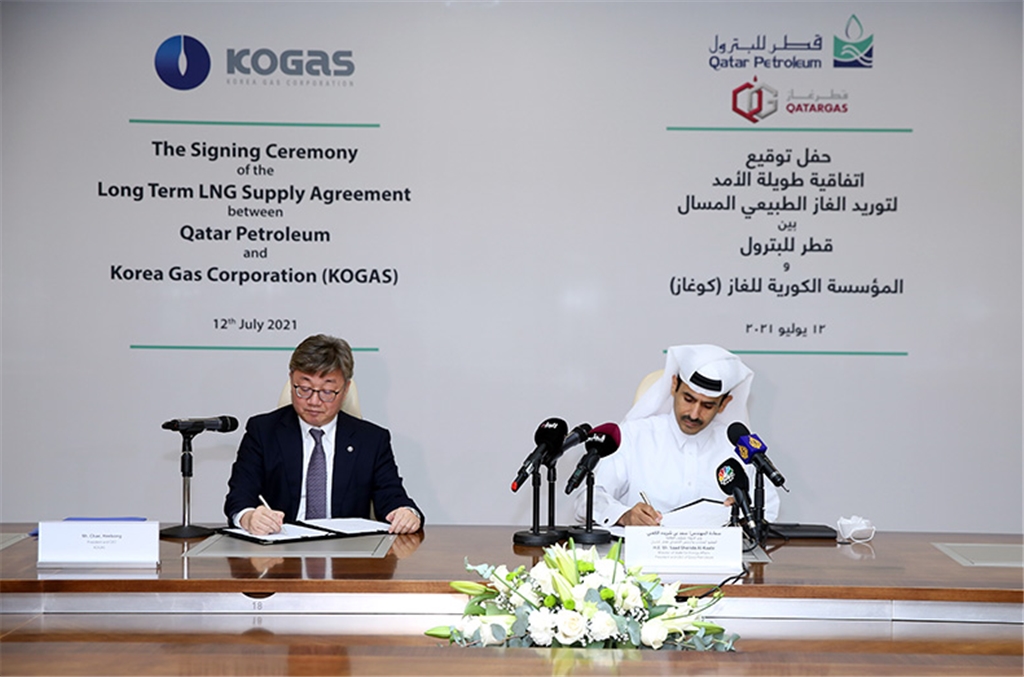 Qatar, the largest LNG supplier to South Korea, is currently providing nine mtpa of LNG to the country. The long-term contracts that secure this are expected to end in 2024.
Under the new Sale and Purchase Agreement (SPA), South Korea's state-run KOGAS will buy two million tonnes of LNG a year from Qatar Petroleum.
This comes almost 26 years after South Korea's company signed its first LNG deal with Qatar.
The LNG supplies under the new agreement will start in January 2025 and will be delivered to KOGAS' LNG receiving terminals.
Since 1999, Qatar Petroleum has delivered more than 2,500 LNG cargoes, totaling almost 185 million tonnes, to the Republic of Korea., QP reports.