QatarEnergy, TotalEnergies and Petronas win offshore exploration block in Brazil
A consortium of three oil and gas giants – Qatar's QatarEnergy, France's TotalEnergies, and Malaysia's Petronas – have been awarded an offshore exploration block during the first cycle of Brazil's open acreage under a production sharing regime bid held in Rio de Janeiro.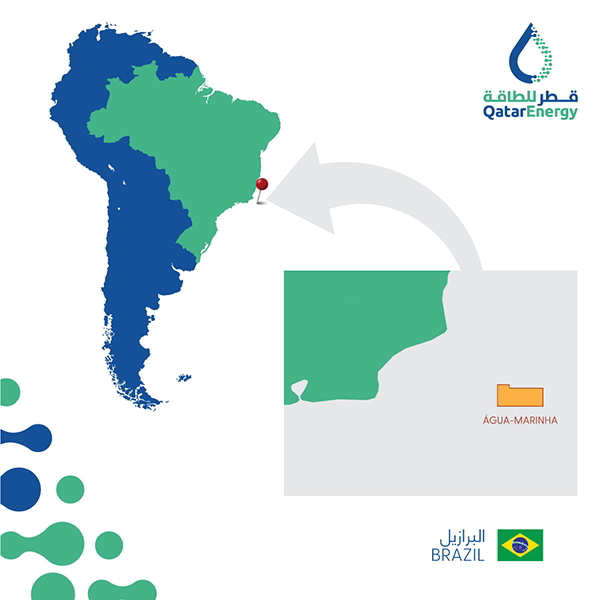 QatarEnergy disclosed on Monday that, together with TotalEnergies and Petronas, it had been awarded the Agua-Marinha Production Sharing Contract (PSC), under the first cycle permanent offer round by Brazil's National Agency of Petroleum, Natural Gas, and Biofuels (ANP).
Covering an area of 1,300 square kilometres, the Agua-Marinha block is located in water depths of about 2,000 meters off the coast of Rio de Janeiro in the prolific Campos Basin. This acquisition is expected to close in the first half of 2023.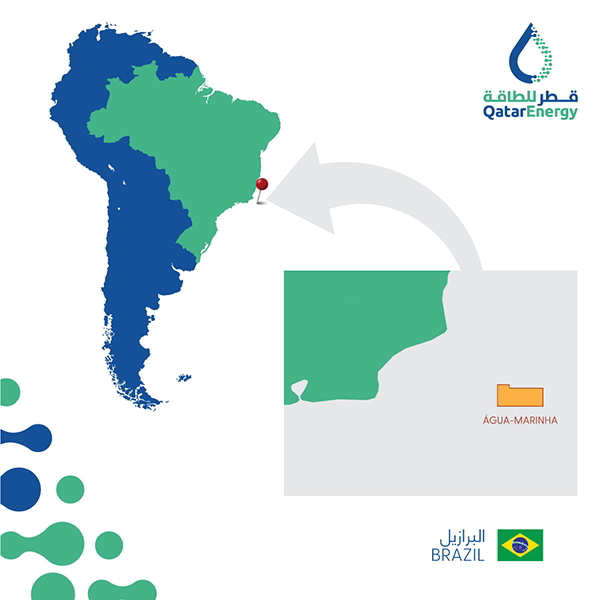 Upon completion, Qatar's state-owned oil and gas giant will hold a 20 per cent working interest in this block, alongside the block's operator Petrobras (30 per cent), TotalEnergies (30 per cent) and Petronas Petroleo Brasil (20 per cent).
Commenting on this, Saad Sherida Al-Kaabi, the Minister of State for Energy Affairs, the President and CEO of QatarEnergy, remarked: "We are pleased to achieve this latest successful joint bid, which adds further highly prospective acreage to our upstream portfolio in Brazil, and particularly in the prolific Campos Basin."
According to QatarEnergy, this acquisition further strengthens its role as one of the leading upstream players in Brazil, where it already holds working interests in two producing fields and numerous exploration blocks.
"I wish to take this opportunity to thank the ANP and the Brazilian authorities for this opportunity and for their ongoing support," added Al-Kaabi.
Regarding QatarEnergies' other recent activities, it is worth noting that the company disclosed a successful bid last month for Parcel 8 of the Orphan Basin, offshore the province of Newfoundland and Labrador in Canada.
In a separate statement, TotalEnergies confirmed the award of the Agua Marinha block, elaborating that the entry into this block follows the entry into two blocks, S-M-1815 and S-M-1711, in the South Santos basin during the third cycle of the permanent offer that took place on 13 April 2022.
Kevin McLachlan, Senior Vice President, Exploration of TotalEnergies, stated: "TotalEnergies is pleased to expand its presence in the Campos Basin with this new exploration block, alongside three strategic partners. This is in line with our strategy to focus exploration on selected high potential basins which can deliver material low cost, low carbon intensity resources."
The French oil major's Brazilian exploration and production portfolio covers ten assets, of which four are operated. In 2021, the firm's production in Brazil averaged 49,000 barrels of oil equivalent per day and this figure is expected to exceed 100,000 in 2022.
In December 2021, TotalEnergies, bidding in the Transfer of Rights Surplus round, was awarded two new non-operated PSCs on the Atapu Surplus (22.5 per cent) and Sépia Surplus (28 per cent) units, which were signed in late April 2022.
Meanwhile, Petronas also corroborated that its subsidiary, Petronas Petróleo Brasil (PPBL) had won an interest in the Agua Marinha exploration block, outlining that the result of the bid for the pre-salt acreage area was announced by the ANP in a live ceremony on 16 December.
Mohd Redhani Abdul Rahman, Petronas Vice President of Exploration, said: "We are truly thrilled by the favourable outcome of the bid round. This success demonstrates our competitive edge in sustainably developing and monetising assets in the Campos Basin. Petronas remains focused to unlock more value from the assets with its partners alongside the host authorities."
In addition, the firm holds participating interests in the Tartaruga Verde – BM-C-36 Concession – and Module III of the Espadarte – Espadarte Concession – deepwater fields, as well as three deepwater exploration blocks, C-M-541, C-M-661 and C-M-715, in the Campos Basin.
Recently, an oil discovery was announced at the 4-BRSA-1386D-RJS well in the pre-salt Sépia oil field in the Santos Basin, where QatarEnergy, TotalEnergies and Petronas hold non-operated interest while Petrobras acts as the operator.