Shell ships first cargo from Prelude FLNG
Shell has sent first condensate cargo from its huge FLNG facility offshore W. Australia – The Prelude.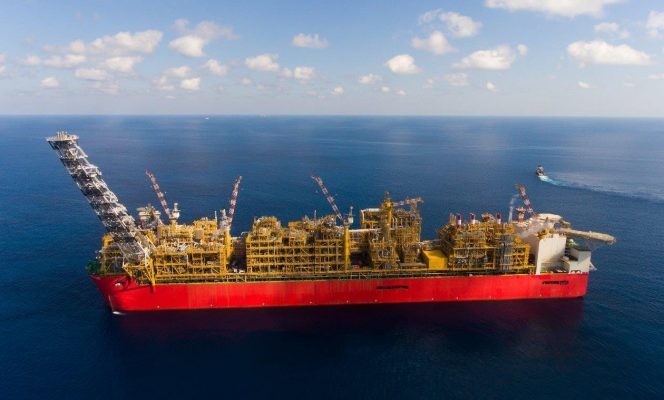 The Floating LNG project located 475 kilometers north-northeast of Broome in Western Australia, shipped its first cargo over the weekend, Reuters has initially reported, citing a statement by a Shell spokesperson.
In a subsequent email to Offshore Energy Today, a Shell spokesperson said: "We can confirm that the first shipment of condensate has sailed from the Shell-operated Prelude FLNG facility.
"This is another step towards steady state operations.  The focus continues to be on providing a controlled environment to ensure Prelude will operate reliably and safely now, and in the future."
Asked to provide an estimate for the first LNG shipment, the spokesperson said Shell wasn't giving guidance on that.
The Prelude FLNG facility is 488 meters long and 74m wide, making it the largest offshore floating facility ever built.
The West Australian has reported that the Advantage Atom tanker arrived at the Prelude location from Singapore last Wednesday to take the condensate load.
The Prelude FLNG unit entered the start-up and ramp-up phase on December 25, 2018. This is the initial phase of production where gas and condensate is produced and is moved through the facility.
Shell last year said that once the initial phase has concluded the facility will be stabilized for reliable production of LPG and LNG. It is not clear when the Prelude FLNG is expected to ship its first LNG cargo.
The Prelude FLNG facility will produce 3.6 million tonnes per annum (mtpa) of LNG, 1.3 mtpa of condensate and 0.4 mtpa of LPG.
According to the project fact sheet, Prelude's LNG and LPG will be offloaded via a side by side vessel configuration using specially designed cryogenic loading arms. Ships load condensate from the rear of the facility using a floating hose arrangement.
Offshore Energy Today Staff