Report: Ship Involved in Kerch Strait Fire Barred from Usual Port amid US Sanctions
One of the ships that was involved in the deadly blaze on Monday, January 21, while conducting ship-to-ship fuel transfer in the Black Sea near the Kerch Strait had been barred from using its usual port in southern Russia, Temryuk, due to U.S. sanctions, Reuters reported citing unnamed sources.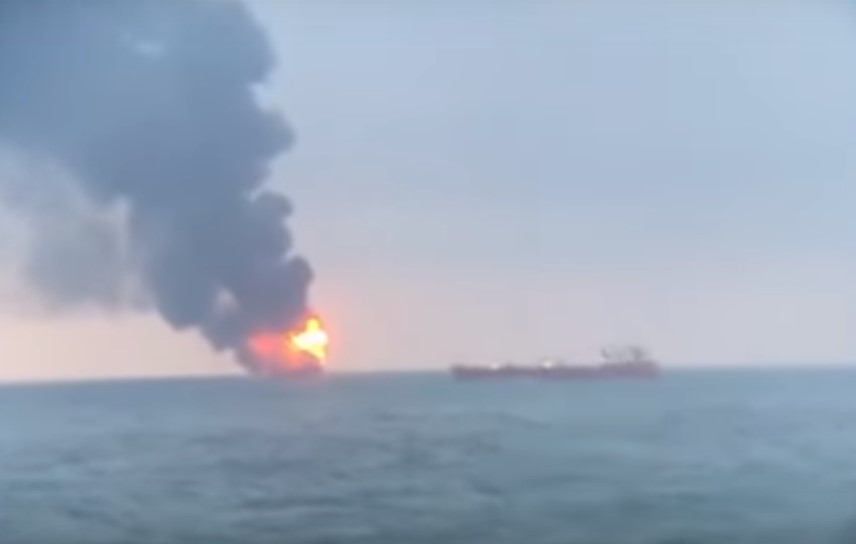 Namely, the names of the two ships, Maestro and Venice/Candy, correspond to the ships listed by the U.S. Department of the Treasury in an advisory issued in November 2018.
The advisory said that parties involved in petroleum shipments to Syria were facing sanctions as shipments of oil to Syrian government-controlled ports are part of U.S. government's clampdown on Iran's shipping and shipbuilding sector.
In particular, the U.S. said that Iran and Russia have been involved in providing Syria with petroleum, stressing that those who facilitate the financial transfers, logistics, or insurance associated with these or other petroleum shipments are at risk of being targeted by the United States for sanctions.
In view of the above, Maestro was reportedly barred from using Temryuk port by the owners of its only gas terminal, Maktren-Nafta, Reuters informed. The two ships have been linked to Turkey's company Milenyum Denizcilik Gemi.
There have been differing reports on the number of casualties following the incident.
According to the latest update on the incident from TASS news agency, citing the Russian Federal Agency for Maritime and River Transport, out of the 32 seafarers on board the two ships, of Turkish and Indian nationality, 12  have been rescued. Ten seafarers have been confirmed dead following the fire on board the two Tanzania-flagged LPG tankers.
The firefighting and search and rescue operation for the ten missing seafarers remains underway.
World Maritime News Staff