RockRose inks agreement to buy Marathon Oil's UK business
UK-based oil and gas company RockRose has signed a share purchase agreement to acquire 100% of Marathon Oil U.K. (MOUK) and 100% of Marathon Oil West of Shetland Limited (MOWOS) from subsidiaries of Marathon Oil Corporation.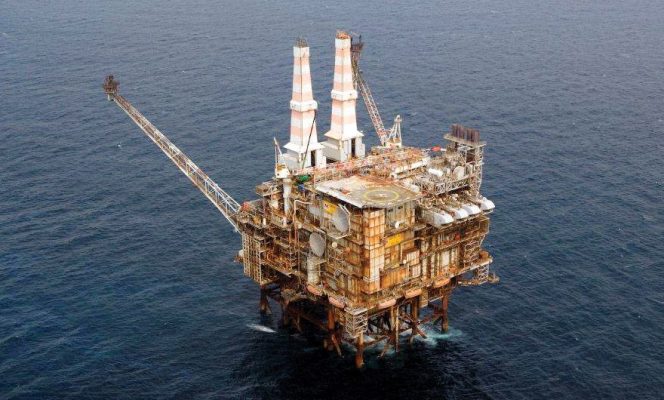 The transaction represents a complete country exit for Marathon Oil. Reports of Marathon's intention to exit its UK businesses to focus on the U.S. onshore have been around since last year.
RockRose said on Monday that the consideration payable by the company to Marathon Oil in connection with the acquisition is circa $140 million (subject to customary adjustments), which RockRose currently anticipates will be funded through existing resources and facilities.
MOUK holds 37%-40% operated interests in fields in the Greater Brae Area and MOWOS holds a 28% interest in the BP-operated Foinaven field unit and a 47% interest in Foinaven East, respectively. The acquisition also includes interests in the SAGE, Brae-Forties and WASPS infrastructure providing additional tariff income.
In a separate statement on Monday, Marathon said that RockRose will assume all obligations associated with MOUK and MOWOS operations in the UK, including decommissioning liability.
RockRose also said that, upon completion, this acquisition is anticipated to add circa 35 million boe of 2P reserves (21 million boe on a 1P basis). This gives the company a net 2P position on completion in excess of 70million and 2P+2C of 86 million boe. Anticipated production for the assets being acquired is circa 13,000 boepd in 2019, taking RockRose's total net anticipated production for 2019 to circa 24,000 boepd.
The effective date of the acquisition will be January 1, 2019. The MOUK and MOWOS assets and teams in Aberdeen, Peterhead and offshore will transfer with MOUK and MOWOS to RockRose on completion of the acquisition.
It is worth noting that this is not RockRose's first North Sea acquisition in recent years. Namely, the company in October 2018 completed the acquisition of Dyas B.V., a wholly owned subsidiary of a family-owned Dutch company SHV Holdings N.V., which owns the non-operated, Netherlands gas and condensate producing assets of the Dyas group of companies, for a total consideration of EUR €107 million.
In addition, RockRose's portfolio includes assets obtained through acquisitions of Idemitsu Petroleum UK Limited, Egerton Energy Ventures Limited, and Sojitz Energy Project Limited, all completed in December 2017.
Reverse takeover 
As the acquisition of Marathon Oil's UK business will constitute a reverse takeover for the purposes of the UK Financial Conduct Authority's Listing Rules, in accordance with Listing Rule 5.1 RockRose has requested that its ordinary shares be suspended from listing on the Official List pending the publication of a prospectus, which will follow completion, or until the company confirms that the acquisition is not proceeding.
RockRose Executive Chairman, Andrew Austin, said: "This acquisition marks a major step change in the group's reserves and production profile. Given the quality of these assets the board's view is this is a good opportunity to make the transition to the role of operator.
"We look forward to welcoming  Marathon Oil UK employees, who have an excellent track record operating in the North Sea, to the RockRose team at closing."
Lee Tillman, Marathon Oil chairman, president and CEO, said: "Today's announcement to divest our U.K. business represents our continued commitment to portfolio management and further concentrates our portfolio on high margin, high return U.S. resource plays."
Though there remain certain contractual requirements that must be satisfied, Marathon said that the transaction is expected to close in the second half of 2019. At year-end 2018, Marathon Oil carried 21.4 million barrels of oil equivalent of proved reserves in the U.K., and 2018 production averaged approximately  13,000 barrels of oil equivalent per day.
The Brae Area 
The Brae Area lies approximately 170 miles (274 km) north-east of Aberdeen in a water depth of approximately 110m. The Area consists of three fixed jacket platforms, three Marathon Oil operated subsea tie-backs and numerous pipelines and subsea components. Third parties also use the Brae Area facilities.
Brae Alpha started production in 1983, Brae Bravo in 1988, and East Brae in 1993. The Central and West Brae/Sedgwick subsea tie-backs to Brae Alpha started production in 1989 and 1997, respectively. The Braemar subsea tie-back to East Brae began in 2003.
Marathon Oil began initial planning and evaluation of decommissioning the Brae Area facilities in 2009.
Foinaven field 
The BP-operated Foinaven field is located 190 kilometers west of Shetland in water depths of between 350 and 520 meters. The field was discovered in 1990 and sanctioned for development in 1994. It was the first deepwater development on the UKCS and the first west of Shetland.
First oil from the field was in November 1997. The pioneering fast-track development was based on a network of subsea wells linked via a subsea network of pipelines, control umbilicals and risers to the Petrojarl Foinaven FPSO.
Offshore Energy Today Staff