Royal IHC makes confident step towards autonomous dredgers
As part of the developments regarding autonomous ships, Royal IHC has recently joined the Nederlands Forum Smart Shipping as network partner.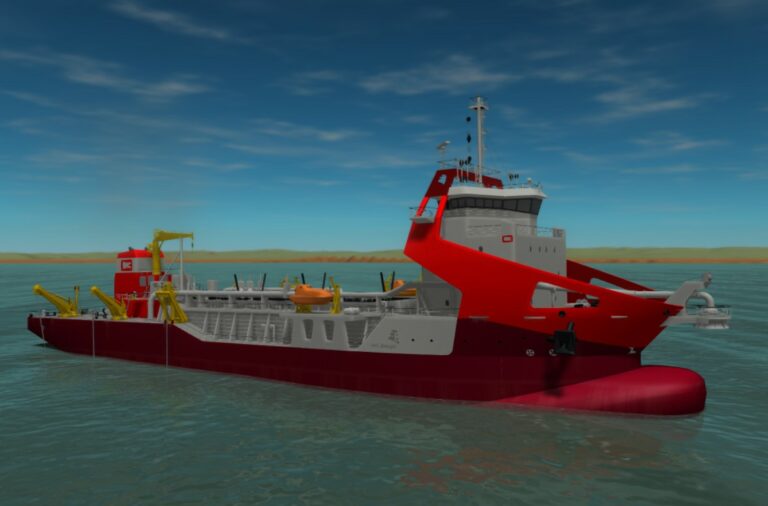 The Netherlands Forum for Smart Shipping (SMASH) brings the country's maritime sector together to implement smart shipping and strengthen the Dutch international competitive position.
Royal IHC has been automating processes for several decades, but a new dimension was added recently: the autonomy of the ships and the operation.
The company's R&D department of Jacco Osnabrugge and Jeroen van Stappen is working on new systems for this development.
"Our focus is on a niche in shipping: such as dredgers. The systems we develop require far-reaching integration between processes. Developing and managing these systems yourself has a major advantage. However, they also certainly see room for collaboration with other parties. Collision avoidance, for example, is something that we like to develop together with others. These are more generic technologies that are not only needed on dredgers," said Jacco Osnabrugge.
The future of smart dredging and offshore vessels is largely autonomous, according to Jeroen and Jacco. "But that's still a long way off. Look, our ships not only have to sail from a to b, but at the destination they also have to perform a job safely and efficiently. In the near future, autonomy will play a much greater role on board, but there will always be people there to keep an eye on the ship," added Jeroen van Stappen.
The overarching system that duo referring to is the Mission Master and has been developed entirely in-house.
The Mission Master is entering an exciting phase, as it is almost a minimal viable product, ready to be tested in the field. Before that, it will first be extensively tested in the simulator that IHC has in-house.