Rystad: Borr helping entire jack-up market by pushing up utilization levels
Analysis by Rystad Energy shows that Borr Drilling would emerge with the largest and youngest jack-up fleet if rigs over 35 years were retired in the short term.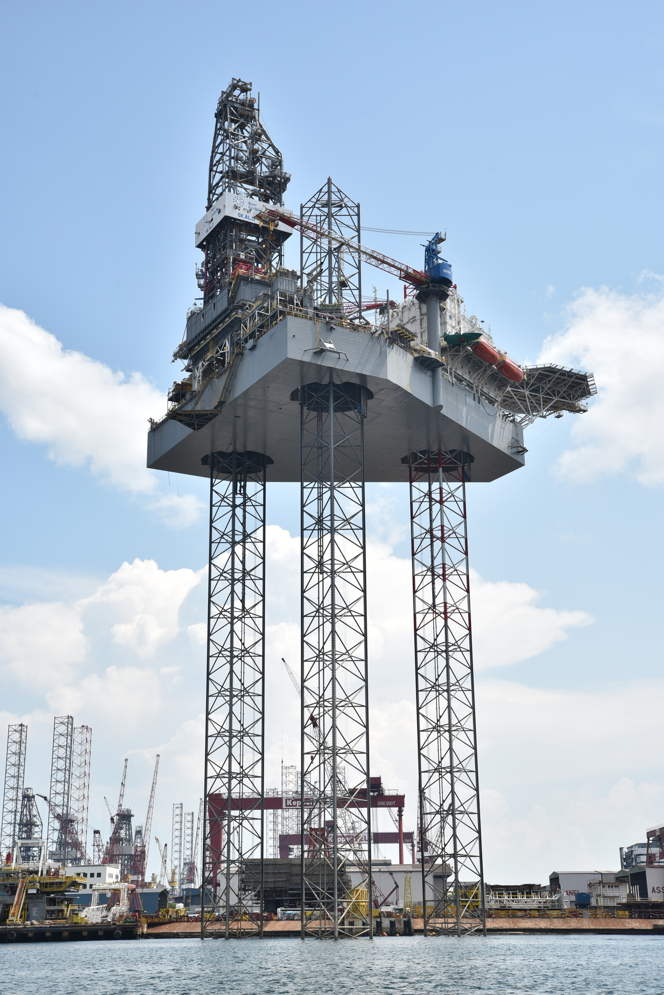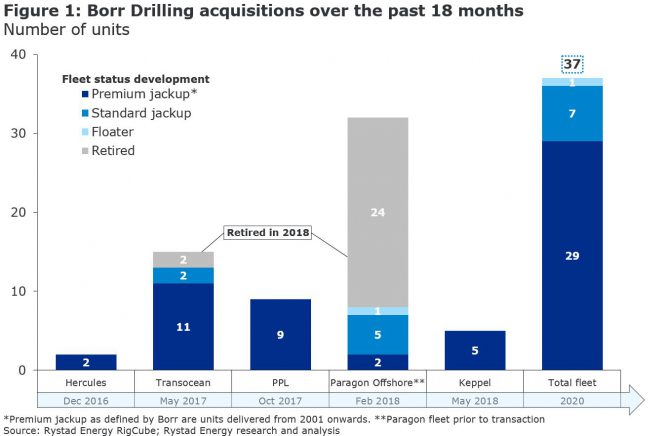 Marketed utilization rates would also rebound to 89% by 2020, surpassing rates seen during the heydays before the downturn, Rystad Energy, a Norway-based energy intelligence group said on Monday.
"From the outset, Borr's founders were betting on a market whose recovery was often posed as an 'if' rather than 'when' by other voices in the industry. Now, as recovery does seem to be on the horizon, our analysis shows that Borr's strategy has put them well positioned to take advantage of improving market conditions," says Oddmund Føre, Vice President of Offshore Rig Analysis at Rystad Energy.
Through a series of strategic initiatives over the past 18 months, Borr Drilling has gone from being a complete newcomer in the jack-up market to one of the world's largest jack-up contractors. Borr took advantage of the depressed jack-up market by acquiring premium newbuild jack-ups at reasonable prices as well as making strategic moves on existing distressed assets.
Not only has Borr built up a large fleet of capable jack-ups, it has also followed an aggressive retirement program. So far this year Borr and Paragon combined have decided to scrap 26 ageing jack-ups. This compares to 17 units retired among all companies globally in 2017.
"Increased levels of attrition are exactly what the jack-up market needs on its way to recovery. As Borr positions itself for the long term, its rig attrition program is also helping the entire jack-up market by pushing up utilization levels," Føre says.
According to Rystad, the jack-up market is starting on its way upwards after reaching a low point in 2017. Drilling programs in the infill and brownfield market segments (infill and workover) are supporting jack-up demand together with exploration drilling, which will increase as cash flows improve among E&P players in a high oil price and low-cost environment.
"We expect demand to reach 294 units in 2018, up from 280 units in 2017. Further in the future, we expect to see slow but steady improvement towards 2020, with demand reaching some 327 rig years," says Føre.
The outlook for jack-up utilization remains flat however, largely due to the high number of old rigs in the market that are pressing down the rate. Retiring some of these ageing units would cause a noticeable return in utilization, Rystad said.
Borr has been one of the main companies contributing to the pruning of the rig fleet. Of the 63 rigs involved in the transactions Borr has been part of, 26 were retired. Nineteen of the rigs purchased are newbuilds, six of which have been delivered, with the remaining 13 units to be delivered by the end of 2020. In the scenario above, where rigs older than 35 years are retired, Borr would have the world's largest jack-up fleet with 31 units, which is two more than Seadrill and associated companies. Borr's fleet would also be the youngest in the industry, with an average age between five and six years, and with 18 of the 31 units delivered less than three years ago. By comparison, the average age of Seadrill's fleet would be between seven and eight years old.
"While it is unlikely that all rigs over 35 years will be retired, it illustrates that recovery in utilization is achievable, though not without some cuts. Looked at in consideration of Borr's fleet, it also shows that the company's strategy has put it well positioned against its nearest competitors as the market picks back up. Not only is the company's fleet newer, but it has specialized in jack-ups and has positioned itself well for underserved markets like West Africa," Føre says.