Safe Caledonia done with Clair Ridge work. Safe Zephyrus to take over next year
Prosafe's flotel Safe Caledonia has completed its work on BP's Clair Ridge platform located West of Shetland and the Safe Zephyrus will take over next year to help with first oil scopes.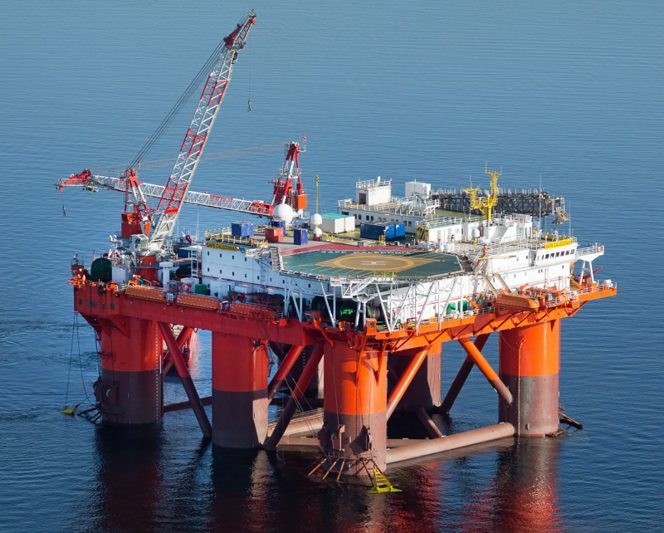 ---
Prosafe said on social media on Thursday that the Safe Caledonia accommodation rig safely unmoored from BP's Clair Ridge on Wednesday after completing a campaign supporting ongoing hook-up and commissioning activities.
The unit has been working on Clair Ridge since May 2018. The Safe Caledonia was initially contracted for five months under a deal worth $13.5 million. The vessel then in August won a one-month extension to keep it with BP until the end of November.
With the Safe Caledonia gone, Prosafe said that the Safe Zephyrus would be mobilizing to BP's Clair Ridge in the summer of 2019 following the completion of its contract at Equinor's Johan Sverdrup project offshore Norway.
BP awarded a contract to the Safe Zephyrus in mid-October for support on "some post first oil scopes."
The firm duration of the contract, starting in mid-May 2019, is five months with a one-month option with a total value, excluding the option periods, of around $19 million.
The Clair field is located 75 km west of the Shetland Islands in 150 m of water and extends over an area of 220 km². The field was originally discovered in 1977 and it started producing oil in February 2005.
As for the Clair Ridge project, it is the second phase of development of the Clair field. The project involves two new bridge-linked platforms, construction of which was completed in 2016. Hook-up and commissioning is now well underway with first oil expected in 2018. Clair Ridge is designed to continue producing until 2050.
Offshore Energy Today Staff
Related news
List of related news articles