Safety watchdog spots irregularities during Oda drilling audit
The Norwegian offshore safety authority has given Maersk Drilling and Spirit Energy a deadline to rectify irregularities spotted during an audit in August related to drilling plans at the Oda field offshore Norway.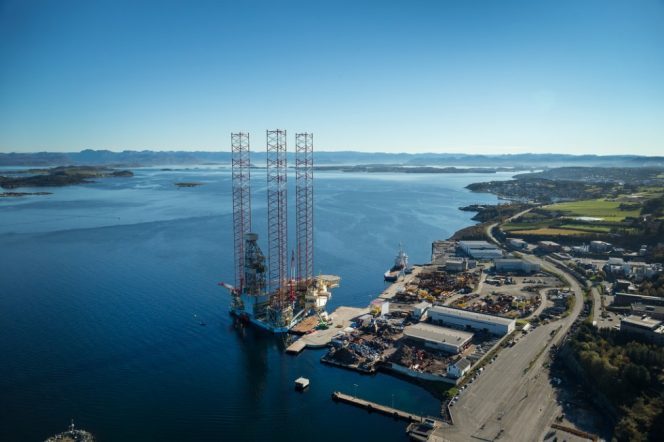 ---
The Petroleum Safety Authority on Friday said it had found one non-conformity linked to the deficient management of tasks in the central control room on the Maersk Interceptor jack-up rig, during the audit conducted on August 21 and 22.
Apart from this, improvement points were identified in connection with deficient training, practicing and definition of organizational and operational barriers within well control, temporary plugback without sufficiently robust barriers as well as training and involvement of the safety service.
The companies were given a deadline of December 14, 2018, to report on how the non-conformity and improvement points would be addressed.
The objective of the audit was to follow up how the operator Spirit Energy and drilling contractor Maersk Drilling, together with the service companies, are meeting the regulatory requirements for planning, risk assessment, and execution of drilling and well operations on the Oda field.
The Oda field is Spirit Energy first development project on the Norwegian Continental Shelf. It is located in the southern part of the Norwegian sector of the North Sea, 10 kilometers east of Ula.
The field is in development and will use a subsea template with two production wells tied back to the Ula field and an injection well for pressure support.
The field development will include a four-slot seabed template with two production wells, and one water injection well, which will tie back to the Ula platform. The oil will be exported via Ekofisk to Teesside terminal in the UK while the gas will be sold at the platform to Ula for re-injection into the Ula reservoir to improve recovery.
The production is scheduled to start in August 2019, and it is expected to last for ten years.
As for the Maersk Interceptor, the Norwegian authorities recently gave approvals for the rig to be used for drilling of wells at Spirit Energy's Cassidy prospect. The Cassidy sits about five kilometers north of the Oda field. Per available info, drilling of the Cassidy wells was expected to start on November 10 with a scheduled duration of 162 days.
Offshore Energy Today Staff
Related news
List of related news articles