Saipem rakes in whopping $4.1 billion for work on natural gas project
Italy's engineering, drilling, and construction services giant Saipem, in consortium with National Petroleum Construction Company (NPCC) – a subsidiary of National Marine Dredging Company – has inked a letter of award (LOA) with the UAE's Abu Dhabi National Oil Company (ADNOC) for work on a recently sanctioned giant gas development. The Italian player's share of the contract amounts to around $4.1 billion.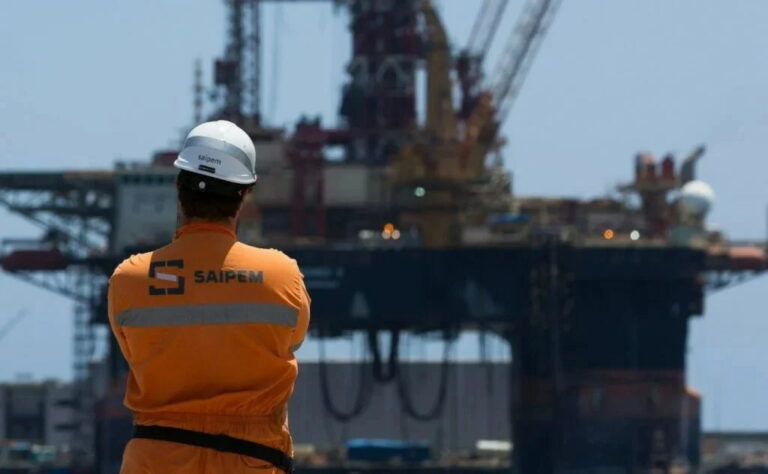 The award is related to the Hail and Ghasha development project in the UAE for which ADNOC revealed a final investment decision on Thursday, October 5, 2023. Aside from Saipem, NPCC also confirmed the contract award for this project.
The scope of the project aimed at developing the resources of the Hail and Ghasha natural gas fields encompasses the engineering, procurement, and construction (EPC) of four drilling centers and one processing plant to be built on artificial islands, as well as various offshore structures and more than 300 km of subsea pipelines.
According to Saipem, the award is in line with its capability to deliver integrated onshore and offshore projects, providing its clients with "a single and reliable interface" for complex full-field developments. The Italian giant plans to leverage its shallow water offshore vessels, welding technology for corrosion-resistant materials, and engineering expertise for the execution of the project.
In addition, the company will work with ADNOC to continue the project's focus on biodiversity and responsible environmental stewardship. This contract reinforces Saipem's long-standing relationship with ADNOC and further consolidates the company's presence in Abu Dhabi, which includes an engineering and project execution center, as well as a new offshore logistics base in Zayed Port.
The Hail and Ghasha development project is part of the Ghasha Concession, which is the world's largest offshore sour gas development and a key component of ADNOC's integrated gas masterplan as well as an important enabler of gas self-sufficiency for the United Arab Emirates. The Ghasha Concession is set to produce more than 1.5 billion standard cubic feet per day (bscfd) of gas before the end of the decade.
The project's development design combines decarbonization technologies into one integrated solution, aiming to capture 1.5 million tonnes per year (mtpa) of CO2 taking ADNOC's committed investment for carbon capture capacity to almost 4 mtpa.
The CO2 will be captured, transported onshore, and safely stored underground, while low-carbon hydrogen is being produced, so that, it can replace fuel gas and further reduce emissions. The project will also leverage clean power from nuclear and renewable sources from the grid.
Saipem has secured multiple new projects over the past few months. Last month, the firm took delivery of a recently chartered seventh-generation drillship, hired to work for Eni off Ivory Coast in West Africa, following a deal worth $400 million.