Saipem rig to replace West Mira following x-mas tree incident on Nova field
Oil and gas company Wintershall Dea will be using a Saipem-owned rig to complete its Nova field drilling campaign following an incident with the previous rig, which forced the oil company to terminate the contract.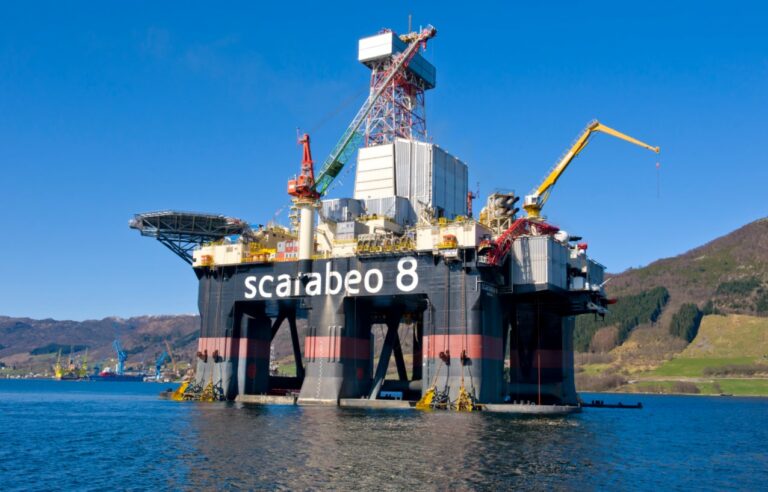 Wintershall Dea said on Monday it has awarded a contract to Saipem for the use of the Scarabeo 8 rig to finalise the drilling campaign of six wells at the Nova field.
The campaign had previously been conducted by the Seadrill-operated West Mira rig until an incident during lifting operations in late March 2021. While lowering a x-mas tree from the West Mira, the winch wire snapped when the tree was five metres below the sea surface. As a result, the x-mas tree sunk to the seafloor 368 metres below water level.
At first, operations on the Nova field were expected to continue in April. However, Wintershall Dea in early May terminated the contract for the West Mira.
Now that the replacement rig has been selected, Wintershall Dea expects the Scarabeo 8 rig to start operations in the fourth quarter of 2021. The contract also includes options to drill additional Wintershall Dea operated wells.
Alv Solheim, Managing Director of Wintershall Dea Norge, said: "We have worked successfully with Saipem on the Scarabeo 8 rig – in the past and look forward to renewing our partnership. Nova is an important project for Wintershall Dea and we are confident that securing Scarabeo 8 puts us in a strong position to complete the remaining wells, and deliver the field safely and efficiently".
Scarabeo 8 is a sixth-generation, dual derrick rig, designed to operate in harsh weather conditions and is technically capable to complete the Nova well scope.
Before the incident, the West Mira managed to complete the top hole drilling campaign on the Nova field. The campaign involved drilling some 3,400 metres of top holes for the six Nova production and water injection wells on two different templates.
Under previous plans, the Nova field drilling was expected to last throughout most of 2021, but it is yet unclear if the incident with the rig will change these plans.
When it comes on stream, Nova will be the fourth subsea field in production for Wintershall Dea.