Samsung Heavy develops new FLNG mooring system
South Korean shipyard Samsung Heavy Industries (SHI) has independently developed a new mooring system for floating LNG production, storage, and unloading facilities (FLNG).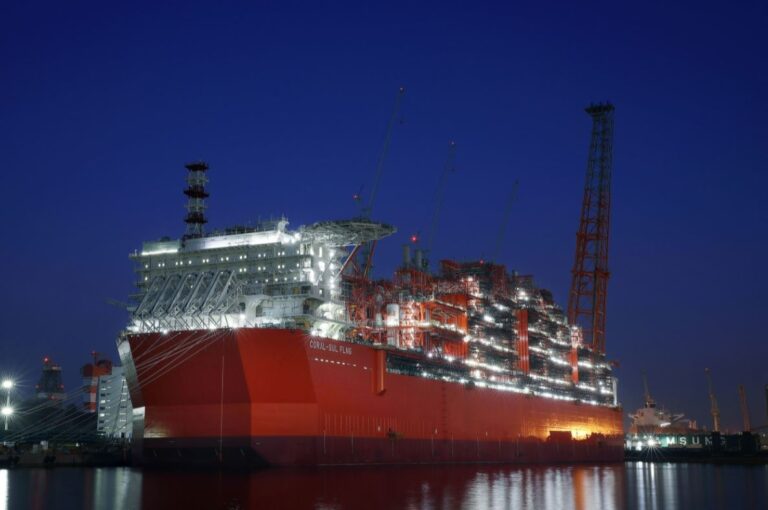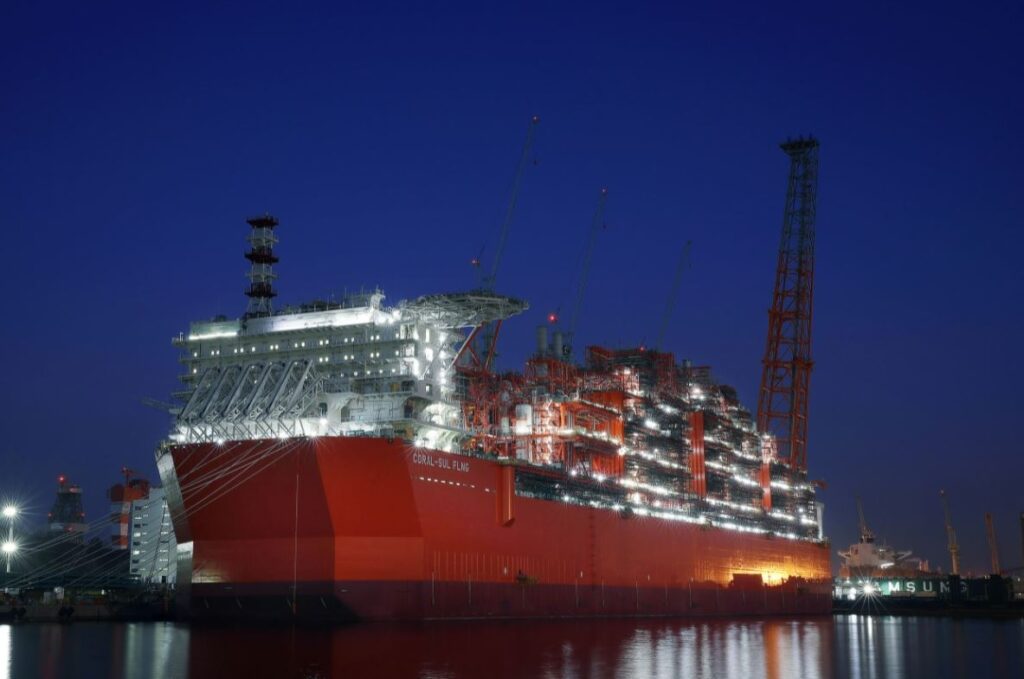 FLNG is a complex offshore plant capable of mining natural gas from the sea, refining it, liquefying it into LNG, and storing and unloading it.
The mooring system plays a major role in maintaining the stability of an FLNG; even in strong winds or currents when it mines natural gas or unloads the produced LNG to an LNG carrier.
Samsung Heavy Industries developed the 'One-side Spread' mooring system; a method in which a high-tensile rope is hung on one side to fix it.
This is a patented technology that can replace complex turrets in mild offshore environments.
The existing turret method has been taking a lot of time and money. This is due to the high difficulty in manufacturing and installation. SHI has developed a new mooring system that is easy to install and economical with engineering capabilities accumulated based on the world's largest FLNG construction record.
After completing the domestic patent application for the 'One-Side Spread' mooring system in April, the shipyard plans to actively use it to win FLNG orders. Thus, it has secured technological reliability through ABS classification certification.
ABS expects that SHI's innovative system will contribute to the continued growth of the FLNG market.
To remind, Samsung Heavy Industries built three out of four FLNGs around the world.
The Shell Prelude, built by SHI in 2017, is the world's largest existing FLNG. It is weighing 260,000 tonnes and reaches a length of 488 metres.