Sapura Energy's 4Q result boosted by OMV deal
Malaysian company Sapura Energy has turned to profit in the fourth quarter ended January 31 (fiscal year 2019), with the result boosted by a recent sale of a stake in E&P business to Austrian OMV.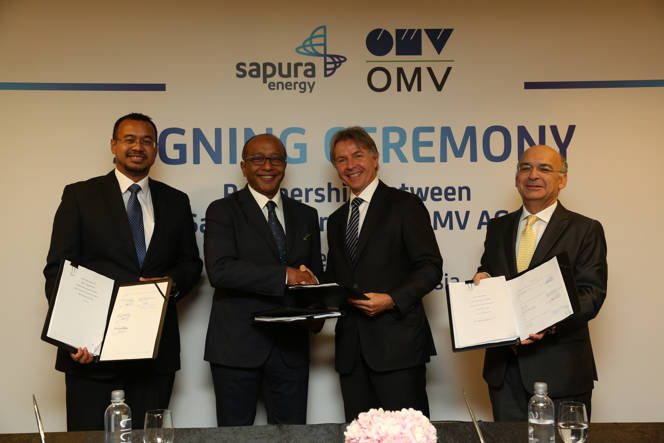 Sapura Energy, a company which has three lines of business – Exploration and Production, Drilling, and Engineering & Construction – said its fourth-quarter (Q4 FY19) profit was 500 million Malaysian ringgits or 122 million U.S. dollars.
The result included a gain on disposal of 2.7 billion ringgits ($663 million) from the sale of 50 percent in its Exploration and Production (E&P) business, through the strategic partnership with OMV. Sapura Energy also said the result included a provision for impairment.
For comparison, Sapura Energy had posted a loss of around RM2.3 billion (~$565 million) in the corresponding quarter a year ago – a result which included a provision of impairment of RM2.1 billion (~516 million). According to Reuters, this is Sapura's first profitable quarter after five consecutive quarters of losses.
The company's current orderbook is at RM17.2 billion ($4.2 billion), which is according to Sapura Energy, the highest in two years.
---
---
Shahril Shamsuddin, President and Group Chief Executive Officer, Sapura Energy said the company's focus for the year was to strengthen the balance sheet and position the Group to capitalise on the emerging opportunities.
"Despite the challenging year, we successfully completed two major corporate exercises, where we raised approximately RM7.6 billion. This has enabled us to reduce our net gearing to a healthy 0.6x and provided the financial flexibility for the Group to bid for and execute higher value projects, in addition to gaining a strong partner in our E&P business," he said.
Group revenue rose by 41.9 percent from RM1.2 billion in Q4 FY18 to RM1.7 billion in the current quarter, mainly attributable to the higher revenue from its E&C business segment. On a quarter to quarter basis, the Group's E&C segment recorded an 88 per cent increase in revenue from RM0.7 billion in Q4 FY18 to RM1.3 billion in Q4 FY19, in line with higher activities during the current quarter.
The drilling segment registered an 8.5 percent higher in revenue at RM250 million in the current quarter compared to RM230 million in the corresponding quarter of the preceding year. This was as a result of higher number of rigs working compared to Q4 FY18.
For its E&P segment, revenue was at RM202 million for the current quarter, compared to RM286 million in Q4 FY18. This was due to lower oil liftings and the effect of the lower average realised oil price achieved in the current quarter compared to Q4 FY18.
(1,000,000 Malaysian Ringgit equals 245,790.00 United States Dollars)
Related news
List of related news articles