Saudi Aramco awards Marjan services contract to Baker Hughes
Saudi oil company Saudi Aramco has awarded the first large-scope integrated services contract for its Marjan oilfield – the first of three major offshore expansions in Saudi Arabia, and the company's largest upstream development project this year – to Baker Hughes, a GE company (BHGE).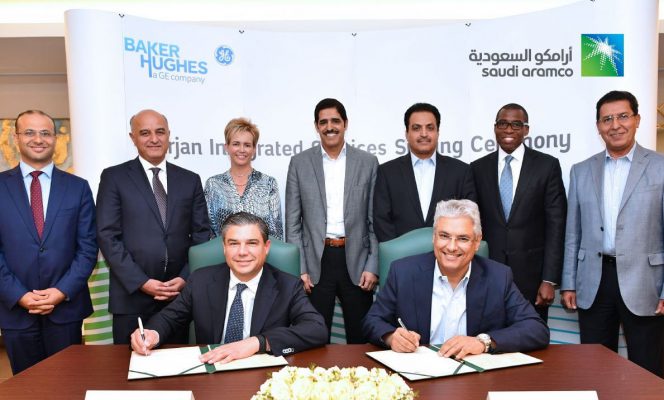 BHGE said on Tuesday that, under the contract's terms, it would provide drilling services, coiled tubing services and drilling fluids engineering services in Marjan.
The work will start this month with an aim to increase the field's capacity. BHGE's provision of drilling services will include logging-while-drilling, reservoir navigation services, and rotary steerable services.
Mohammed Y. Al Qahtani, Senior Vice President of Upstream at Saudi Aramco, said: "The Marjan oilfield is one of the major upstream developments this year that will contribute to the Kingdom's oil production strengths, helping maintain capacity and meet domestic and global demand."
Lorenzo Simonelli, Chairman and CEO of BHGE, said: "With a significant number of wells, the Marjan expansion requires proven and efficient technology, matched by digital competencies that BHGE can deliver, which will make the operations seamless. All our solutions for Marjan are designed to achieve the best outcomes that meet Saudi Aramco's goals."
BHGE's localization footprint includes an assembly, maintenance & overhaul workshop, a drill bits manufacturing facility that exports to over 40 countries; a completions and well intervention facility; a pressure control facility that is the largest and most advanced by BHGE in the region with the manufacturing done entirely in the Kingdom; the Dhahran Technology Center that has over 15 R&D projects and has filed over 30 patents; an artificial lift facility that partners with 120 local suppliers; a turbomachinery processes and services facility; and one of the first and largest chemical blending plants in the Kingdom.
Related news
List of related news articles