Saudi Aramco, Hyundai Heavy Sign Cooperation Deals
Saudi Arabian oil and gas company Saudi Aramco has signed a number of agreements with South Korea's shipbuilding major Hyundai Heavy Industries.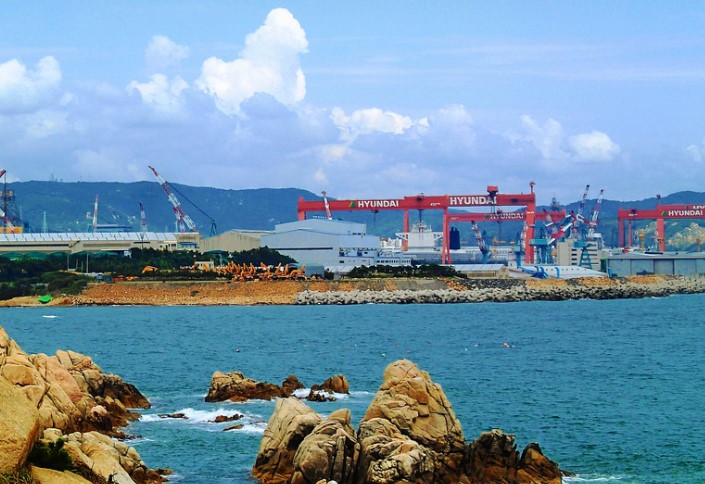 The parties signed five separate deals to reinforce their relationship, expand international operations, and support the energy security with the expansion of Arabian crude oil supply to Asian markets.
Namely, Saudi Aramco and HHI agreed a Memorandum of Understanding (MoU) that extends the existing collaboration to develop ship building, engine manufacturing, refining, and petrochemicals.
The parties also signed an agreement to increase HHI's equity share from 10% to 20% in the International Maritime Industries (IMI), a joint venture between Saudi Aramco, HHI, Lamprell, Bahri.
A second MoU was signed by HHI, Bahri, and IMI in relation to ship building, and transportation as potential areas of cooperation.
Additionally, HHI and IMI agreed an MoU to explore business opportunities in the shipbuilding business.
Saudi Aramco also said that it would set up a joint venture with HHI and The Saudi Arabian Industrial Investments Company (Dussur) for an engine manufacturing and aftersales facility in Saudi Arabia.
Under the partnership, Saudi Aramco will own 55% of the JV, while HHI and Dussur will own 30% and 15% respectively.
The deals were a part of Saudi Aramco's efforts to strengthen ties with South Korea. The company, along with its affiliated, signed a total of 12 agreements worth billions of dollars with major South Korean companies.
"Only a few decades ago, Korean companies played a vital role in Saudi Aramco's upstream offshore growth development. Since then, they have moved into other sectors matching Saudi Aramco's diversification strategy," Amin H. Nasser, Saudi Aramco President and CEO, said.
"Today's agreements mark a new era of cooperation with our Korean partners who will play an increasingly important role in our strategy to capitalize on new initiatives."