Saudi yard hands out deal for new jack-up rigs to U.S. player
International Maritime Industries (IMI), the largest integrated, full-service shipyard in the MENA region, has awarded a detailed design engineering contract for the construction of jack-up rigs to Zentech, a Houston-based marine engineering firm.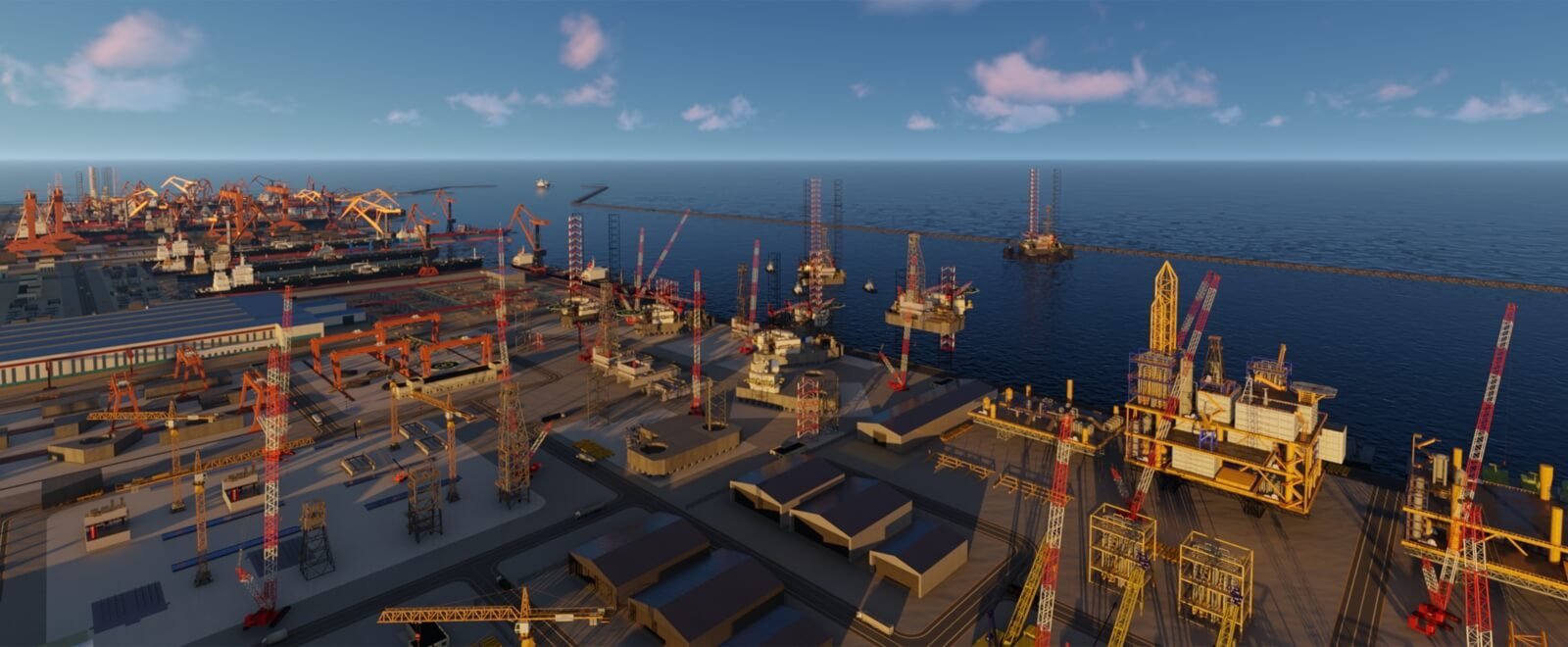 Zentech announced the deal for the construction of IMI-2030 Class of jack-up drilling rigs on Wednesday. IMI plans to build 18 of these rigs in its shipyard while the Houston-based player will perform the detailed engineering design of all structures and systems and deliver fabrication drawings to the Saudi yard. 
Dr Abdullah Alahmari, CEO of IMI, commented: "Zentech was selected for its rich, four-decade plus of expertise in jack-up drilling rig designs and operational knowledge during construction, commissioning, going-on, and off-location experience through its head office in Houston and its overseas offices in UAE, and India. Zentech can provide detailed design engineering service for such projects due to their nimbleness and strong 'service quality' culture."
According to Zentech, the detailed design will entail all construction details, allowing IMI to build the rigs in its own shipyard, as the structures will cover hull, quarters, helideck, cantilever package, drill floor, legs, and spud cans, including foundations for all equipment.
Moreover, the detailed design will meet the rules and specifications of Saudi Aramco Schedule G, ARO, IMI, ABS, and the Basic design basis, as outlined by the engineering firm. On the other hand, systems will include all piping, electrical and instrumentation, along with HVAC systems.
The U.S. company will produce the detailed design in agreement with the operational and construction team of IMI and its client ARO. This detailed design will also be approved and built by the American Bureau of Shipping (ABS).
Ramesh Maini, CEO of Zentech Incorporated, remarked: "We are very excited to work with IMI on this and, potentially, their future projects. We have always dedicated ourselves to our strong culture of putting our customers first and providing them with innovative engineering solutions. We see a bright future for both of our companies."
Located at Ras Al-Khair on the east coast of Saudi Arabia, International Maritime Industries is a joint venture between Saudi Aramco, Bahri, Lamprell, and Hyundai Heavy Industries.
When it comes to IMI's most recent activities, it is worth noting that the Saudi yard together with Lamprell confirmed in October 2022 the completion of the load-out and float-off of the second jack-up drilling unit being constructed for IMI. This follows the successful load-out and float-off of the first rig in May this year.
In addition, International Maritime Industries launched Global Maritime Fund (GMF) in September 2022. This fund aims to provide up to 100 per cent financing for ships and rigs built at IMI's yard in Ras Al Khair, Saudi Arabia.