Sea Lion partners remain committed to closing farm-out despite oil price weakness
Partners in the Sea Lion project, located offshore the Falkland Islands, remain committed to the completion of a farm-out of interest in the project to Navitas Petroleum despite current oil price weakness.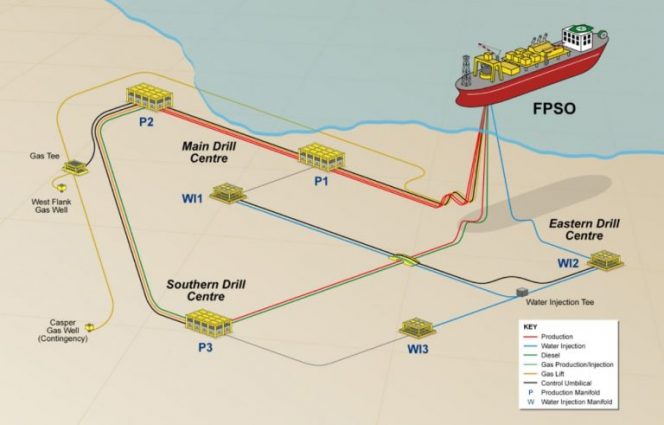 Premier Oil, the operator, and its partner Rockhopper Exploration in January 2020 signed a detailed heads of terms with Navitas Petroleum for a farm in of a 30 percent interest in the Sea Lion project.
In an update on Thursday in response to current market uncertainty related to COVID-19 and commodity price weakness, Rockhopper said that good progress had been made during the first quarter of 2020 to convert the heads of terms into fully documented agreements.
"Despite the current oil price weakness, all parties remain committed to the finalization of the Navitas farm-out agreement with completion subject to agreed consents and approvals," Rockhopper stated.
With the company's modest presence in Italy already having been substantially scaled back, the company's day to day operations remain unaffected by the spread of COVID-19 with necessary contingency measures in place.
According to Rockhopper, recent initiatives by the company, including the sale of Rockhopper Egypt Pty Limited together with the legally binding heads of terms signed with Premier Oil place the company in a relatively stable financial position with cash at March 13, 2020, of approximately $23 million (unaudited), no debt and with limited exposure to future development costs (excluding licence fees, taxes, costs incurred prior to 1 January 2020 and project wind down costs) at Sea Lion.
The company continues to actively manage its corporate costs with G&A in 2019 of approximately $5.3 million (unaudited).
Related news
List of related news articles