Seaflex and Toledo Solar form floating solar partnership
Seaflex and Toledo Solar have established a collaborative partnership and strategic alliance to further advance floating solar technology and strengthen their position in this increasingly attractive renewable energy sector.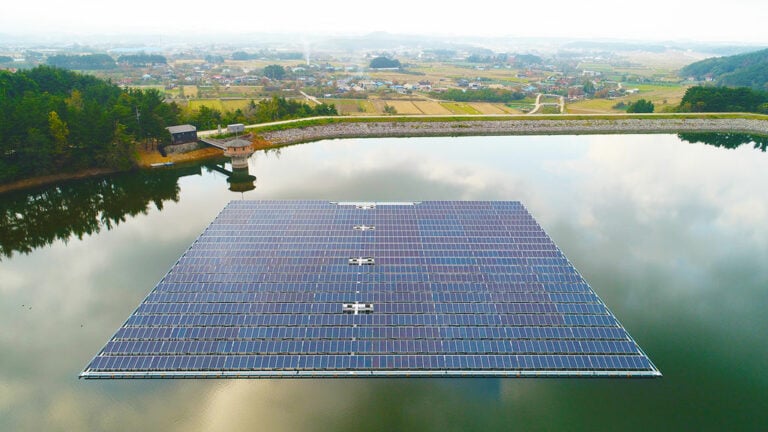 Norway-based Seaflex develops flexible mooring systems for floating solar projects worldwide, while the US-based Toledo Solar manufactures solar panels and solar glass. With the newly formed partnership, the companies will work together to co-market their respective technologies and to support the development of new and innovative advances in floating solar technology.
Lars Brandt, CEO of Seaflex, said: "As part of our expanding market of mooring solutions of Floating solar parks this addition and collaboration with Toledo Solar is going to be very important and valuable for both parties.
"The use of traditional panels has to be changed in the world market for multiple reasons and the introduction of the Toledo Solar panels is going to be an important part of this process.
"We are of course going to continue our main focus on our mooring systems but now add the ability to also be able to help our partners get to know and use a new and better technology for the panels that are to be put on the floating platforms."
Water-based solar plants face unique challenges, including deep water, consequential water level variations, waves, and strong winds. When effective mooring and anchoring solutions are coupled with powerful and reliable solar technologies, the results can lower energy production costs, increase safety, and overcome environmental challenges, according to the partners.
Aaron Bates, the founder of Toledo Solar, added: "We are thrilled to announce our partnership with Seaflex. Their work launching Europe's largest floating solar park was groundbreaking, and we believe it's just the beginning. We look forward to working collaboratively and strategically to enhance solar power capacity and accessibility throughout the world of floating solar."
Subscribe and follow
Offshore Energy – Marine Energy LinkedIn