SEALNG COO: no alternative fuel can match LNG
---
As 2020 looms, there is growing consensus that liquefied natural gas or LNG is the best solution for today and into the future towards 2050, as there are no alternative solutions that can match LNG's emissions profile and scalability, according to a SEALNG official.
Further, because of the growth of LNG infrastructure worldwide, the concerns about the supply of LNG to the maritime community are being effectively addressed, said Stephen Cadden, chief operating officer of SEALNG, a coalition promoting the uptake of LNG as a marine fuel.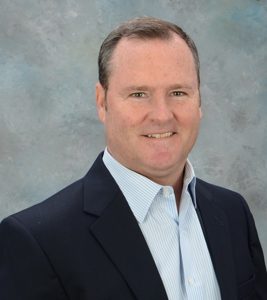 Speaking to LNG World News, Cadden noted that alternative fuels attract growing media attention with interest also growing around hydrogen, methanol, ammonia, and battery propulsion systems.
"These alternative marine fuels may prove to be long-term zero-emission technology solutions for the shipping industry, however, they are not ready now and will require huge investments by industry and governments over decades to realize their potential. As this becomes increasingly apparent, we believe that the case for LNG on an economic and environmental basis will clearly be the best way forward," he said.
SEALNG believes that in addition to immediate local air quality and GHG emissions benefits, LNG offers a commercially viable long-term bridging solution to a zero-emissions shipping industry.
LNG, in combination with efficiency measures being developed for new ships in response to the IMO's Energy Efficiency Design Index (EEDI), will provide a way of meeting the IMO's decarbonization target of a 40 percent decrease by 2030 for international shipping, according to the coalition.
In addition, SEALNG says there are clear technology pathways which will allow further emissions savings to be realized.
LNG-fuelled vessels and bunkering infrastructure can easily switch from fossil-fuel LNG to renewable, or zero-emissions LNG, meaning that investment in LNG-fuelled ships and bunkering infrastructure today does not lock the shipping industry into a high GHG emissions trajectory, Cadded said, adding that LNG offers a bridge to a zero-carbon future.
Today, mixing LNG with bioLNG (from biogas) as a 'drop-in' fuel, significantly reduces GHG emissions. Longer term, 'power-to-gas' is a key technology with the potential to produce large volumes of renewable LNG with zero GHG emissions, the coalition claims.
LNG-fueled vessels trajectory
As the year 2018 came to a close with an increase in LNG-fueled vessels, in operation and on order, SEALNG expects the trend to continue in the lead up to January 2020, when the IMO sulphur cap comes into force.
Cadden noted that the rate of LNG-fuelled vessels in operation or on order has been growing by circa 20-40 percent year-on-year.
As of January 2019, there are currently 278 confirmed LNG-fuelled ships, and 139 additional LNG-ready ships either in operation or on order.
"LNG as a marine fuel is the economic, environmental, and evolutionary choice, and as such adoption of LNG as a marine fuel is set to accelerate throughout 2019," he said.
A number of companies have decided to take a different approach to comply with IMO 2020 regulation, opting for scrubber technology.
Speaking of the options, Cadden said, "the decision on how best to comply with IMO 2020 regulations is dependent on a variety of variables that each ship owner needs to take into consideration. While we strongly believe LNG is the most environmentally future fit solution for both local emissions and for addressing GHG ambitions, particularly for newbuildings, we recognize that scrubbers may be an appropriate solution to address specific requirements. Longer term, we believe that addressing the emissions challenge at the fuel source, as in the case for LNG, will be the best solution."
The number of bunker vessels has grown exponentially within two years – from one operating at the beginning of 2017 to nine at present.
"We estimate that there will likely be 30 in operation within the next four to five years at key bunkering nodes in Asia, Europe, the Middle East, and North America," Cadden said.
Changing legislation aids investment in LNG infrastructure
Initially, the uptake of LNG as a marine fuel was hampered by the lack of legislation and the necessary infrastructure, however, Cadden said that since SEALNG's inception governments are showing support for the development of necessary infrastructure to sustain LNG's viability as a marine fuel on a global scale.
"This can be seen in Europe with subsidies and the development of supportive regulations through programmes such as CORELNGas hive (Spain and Portugal) and Poseidon Med II (Cyprus, Greece and Italy). In Asia, countries such as Japan, South Korea and Singapore are pioneering investments in port and bunkering vessel infrastructure," he said.
Of the top 25 global ports ranked by volume of trade, LNG is already available in bulk, or in close proximity to, 24 of them – the challenges are the 'last mile investments' to bring the LNG to the ships and these are happening. All but one of the top ten bunkering ports globally either already offer LNG bunkering or have firm plans to do so.
---
We're seeing investment in LNG as a marine fuel across the globe. The US, of course, continues to grow, and in Europe, LNG is now available at five "Mediterranean ports in France and Spain, with development plans set to extend this to a further fifteen, including Marseilles from the middle of 2019," according to Cadded.
He adds that what has been exciting to note over the last 18 months is the rate at which Asian governments are endorsing LNG as a marine fuel, with several bunkering initiatives in operation or approved in major ports such as Fujairah and Singapore.
Adoption of LNG as marine fuel set to accelerate
Throughout 2018, there were a variety of vessel types ordered that will use LNG as a marine fuel.
From MR tankers to containerships, cruise vessels, bulkers, and the first pure car and truck carriers, the increasing variety of vessel types using LNG as a marine fuel is a testament to the key role of LNG as a viable, sustainable marine fuel, according to SEALNG.
---
"Already in 2019, we have seen several shipowners commit to LNG-fuelled ships. Hapag-Lloyd confirmed a landmark LNG-ready container ship retrofit, Celsius Tankers said it has added another two LNG ships to its existing order, while Baleària's Hypatia de Alejandría, became the first LNG-fuelled ferry on the Mediterranean – to name but a few," Cadden said.
With the countdown to 1st January 2020 continuing throughout 2019, adoption of LNG as a marine fuel is set to accelerate, Cadden said, noting that LNG provides the shipping industry with the opportunity for a "safe and scalable fuel to meet global marine energy demands."
By Adnan Bajić
Related news
List of related news articles