Semi-submersible rig kicks off its drilling gig with Shell in Namibia
Northern Ocean's Deepsea Bollsta semi-submersible drilling rig has arrived in Namibia where it started its contract with the UK-headquartered oil major, Shell.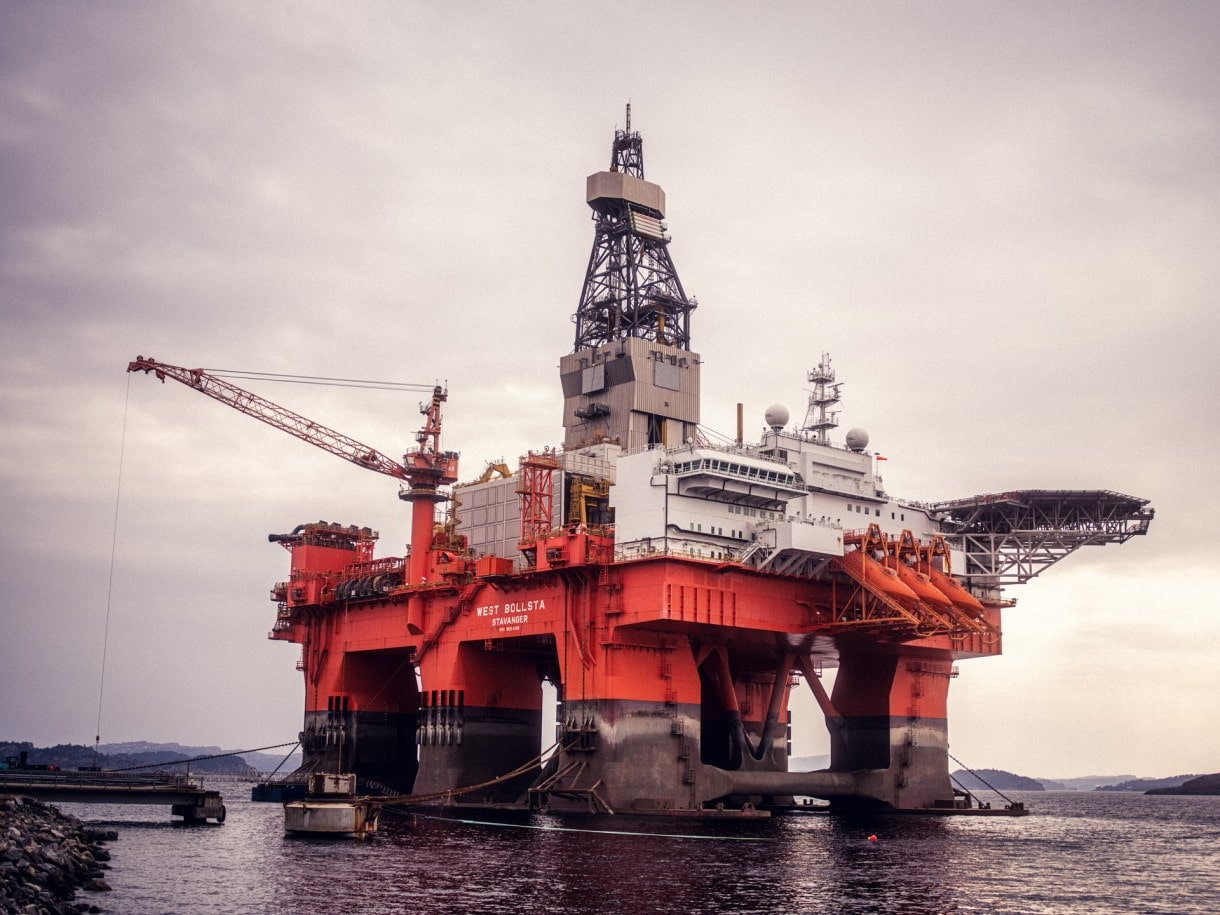 In November 2022, Offshore Energy reported that the Deepsea Bollsta semi-submersible rig was on its way to Namibia to embark on its drilling assignment with Shell, which was secured in late August.
Following this deal, Odfjell Drilling, as the operations manager, moved to reactivate the rig for the beginning of operations in 4Q 2022 while Northern Ocean carried out a private placement to raise gross proceeds of about $40 million to fund the reactivation.
Following the reactivation period, the Deepsea Bollsta rig sailed away from Norway and arrived at Las Palmas port on 2 November. After spending about two days there getting technical supplies, the rig set sail towards Walvis Bay, Namibia on Friday, 4 November.
In an update over the weekend, Northern Ocean confirmed that the Deepsea Bollsta rig had completed the transit to Namibia and began its contract with Shell Upstream Namibia, a subsidiary of Shell. This contract has a firm duration of twelve months and a six-month extension option.
Scott McReaken, CEO of Northern Ocean, remarked: "We commend the crews and the management of Odfjell, as they delivered this project and transit on time, within budget and most importantly, without incident. We look forward to delivering more significant milestones for Shell as we embark on this drilling campaign, and expect to continue strengthening the relationship with the manager and the client."
The 2020-built Deepsea Bollsta sixth-generation semi-submersible rig is of Moss CS60E design and can accommodate 140 people. The rig can carry out operations in both benign and harsh environments at water depths of up to 3,000 metres.
Follow Offshore Energy's Fossil Energy market on social media channels: