Shell and Deltic Energy schedule North Sea drilling ops for next summer
Deltic Energy is looking to drill a similar-scale North Sea prospect to the Pensacola next year, the London-based oil and gas exploration company revealed in its latest financial results.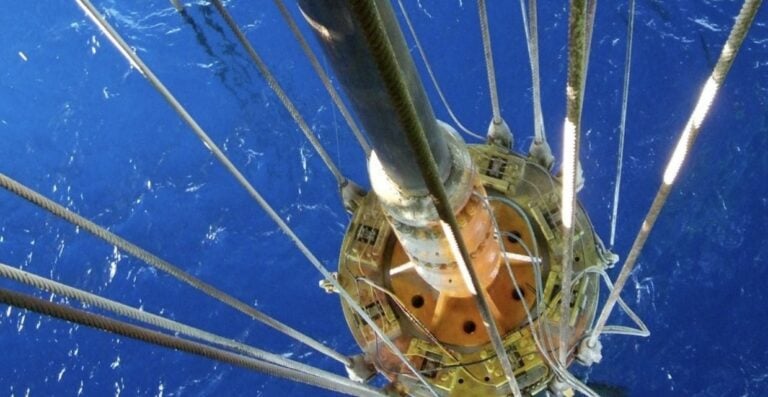 In the report issued on 20 April, Deltic Energy revealed it was planning to drill the Selene prospect in the summer of 2024 together with its partner Shell.
Well planning and engineering have begun and a well slot is to be confirmed. In the meantime, a site survey will be completed in the second half of this year along with confirmation of the rig contract.
This announcement comes after a "transformational gas discovery" at the Pensacola gas prospect on Licence P2252 in the Southern North Sea (SNS) in February, which is said to contain P50 Estimated Ultimate Recovery of 302 BCF of gas, of which 90 BCF is net to Deltic.
With this outcome, Pensacola is seen as the largest natural gas discovery in the SNS in over a decade. Deltic Energy noted it was considering all options in relation to its interest in Pensacola, including appraisal and development as well as potential full or partial monetization of value with a view to maximizing shareholder value from the discovery.
"2022 saw a fundamental shift in the delivery of Deltic's business model as the Pensacola well started drilling in November, subsequently being announced as a highly material gas discovery in February this year. Pensacola entirely vindicates our long-term business strategy of identifying high-value exploration assets at a very early stage and bringing them to fruition," Graham Swindells, CEO of Deltic Energy.
"Moreover, we continue to advance our second potentially high-value asset, the Selene gas prospect, also located in the Southern North Sea. Together with our partner Shell, we expect to drill this similar sized prospect to Pensacola in the summer of 2024."
According to Deltic Energy, having a well at Selene to add to its discovery further de-risks the investment proposition and provides a fantastic base from which to continue to grow the company.
The London-based company describes this prospect as "the largest undrilled structure of its kind" in this part of the SNS, with an estimated P50 recoverable resource of over 300 BCF, half of which will be net to Deltic.
A positive well investment decision for Selene was made in July 2022, and following approval from the North Sea Transition Authority (NSTA), the partners received formal confirmation that the P2437 license had moved into the next phase on 31 October 2022. Shell also assumed operatorship of the license as part of the process of moving into the drilling phase.
"With this drilling activity coupled with additional prospectivity from the rest of our portfolio and potential new licence awards, I believe the future looks extremely positive for Deltic, especially at a time when the UK should rightly be focused on its longer-term energy security," Swindells said.