Shell finds gas in North Sea prospect and embarks on commerciality evaluation
UK-headquartered energy giant Shell has made a gas discovery in an exploration well in the North Sea, which was spudded using a Noble-owned rig.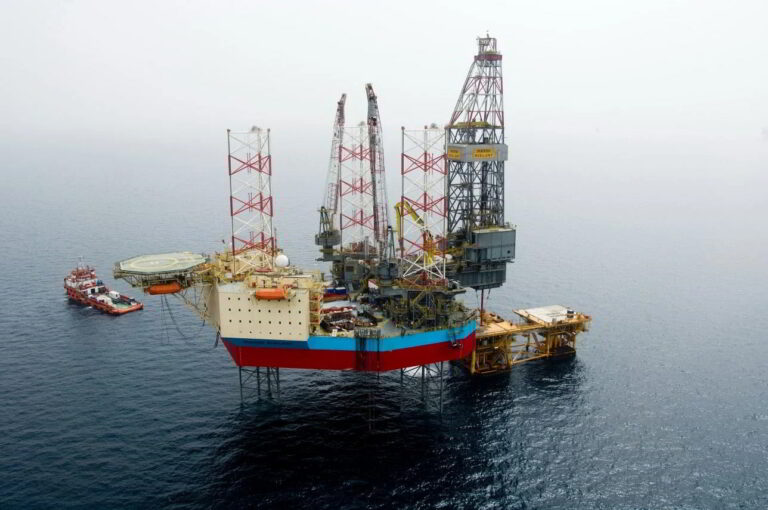 Shell hired Maersk Drilling, now part of Noble Corp., to provide the Maersk Resilient – currently called Noble Resilient – harsh-environment jack-up rig to carry out the drilling of the Pensacola well and seabed operations for the placing of this rig were slated to start towards the end of July. At the end of October, plans were revealed to spud this well in mid-November 2022.
The 2009-built Noble Resilient Gusto-engineered MSC CJ 50 high-efficiency jack-up rig was constructed at Keppel Fels Shipyard in Singapore. It can accommodate 120 people.
The drilling operations at this gas prospect started in November 2022. The well 41/05a-2 is located in license P2252, which Shell operates with a 65 per cent interest while Deltic Energy (30 per cent) and ONE-Dyas (5 per cent) act as its partners.
Based on Deltic Energy's update on Wednesday, Shell reported that gas was encountered in the reservoir and recommended to the Joint Venture (JV) that a full well testing programme be undertaken. Due to this, the JV has endorsed Shell's recommendation to undertake a full well test to evaluate the commerciality of the Pensacola prospect and update the geological model. The well testing is expected to take approximately 30 days.
Graham Swindells, Chief Executive of Deltic Energy, commented: "We are very pleased to have encountered hydrocarbons in the Pensacola exploration well at this intermediate stage of well operations. We now look forward to working with the operator on the well testing programme, and will update the market once that programme is completed."
Located to the northwest of the Breagh gas field in the Southern North Sea, Pensacola is a Zechstein Reef prospect and was previously ranked as "one of the highest impact exploration targets to be drilled in the gas basin in recent years."