Shell farm-in moving forward after Egdon gains extension for UK licences
The UK's Oil and Gas Authority (OGA) has granted extensions to Egdon Resources for P1929 and P2304 licences offshore the UK.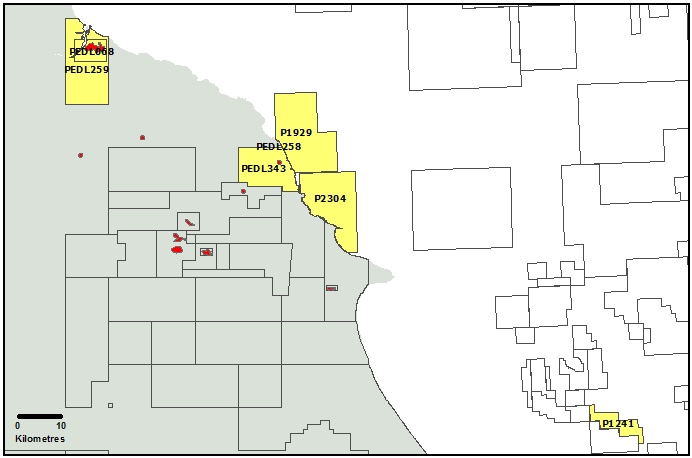 Oil major Shell farmed into the two licences in late January. Namely, it agreed to acquire 70 per cent stakes in both licences. Egdon's UK subsidiary would retain the remaining 30 per cent interests. Shell will also be appointed as the licence operator.
OGA granted extensions for the P1929 and P2304 licences, which contain the Resolution and Endeavour gas discoveries respectively, to Egdon until 31 May 2020, subject to securing a farm-in agreement by 31 January – a condition fulfilled by the Shell farm-in.
The other condition was demonstrating that the licensees were on track to deliver a future program of 3D seismic data acquisition across both licences.
With both conditions now fulfilled, Egdon said on Monday that the initial term of the licences shall be extended to 31 May 2024 with amended work obligations.
Namely, 400 square kilometres of 3D seismic must be acquired in P1929 and P2304 by 31 May 2021 or the operator will be forced to relinquish the licences.
Also, one well in either P1929 or P2304 must be drilled to a depth of 1,700 metres true vertical depth subsea (TVDss), or 75 metres below the Base Permian Unconformity by 30 November 2022.
Following this new extension, Egdon will progress the assignment of the licence interests and operatorship of the licences to Shell.
Under the terms of the farm-in, Shell will pay 85 per cent of the costs of the acquisition and processing of the 3D seismic survey covering both the Resolution and Endeavour gas discoveries.
The carry on the acquisition costs will be capped at $5 million gross, beyond which Egdon would pay 30 per cent of the survey costs.
Furthermore, Shell will also pay 100 per cent of all studies and manpower costs through to the well investment decision on the licences.
Mark Abbott, managing director of Egdon Resources, said: "Working closely with our partner Shell, we are pleased to have reached an agreement with the OGA to extend the licences coupled with revised work obligations and timelines.
"We will now focus on completing the licence assignments and transfer of operatorship to Shell and progressing the planned appraisal activity on the Resolution and Endeavour gas discoveries. The first part of this work programme will be the acquisition of a marine 3D seismic survey".
It is worth noting that a competent person's report prepared by Schlumberger reported mean contingent gas resources of 231 bcf of gas, with a P90 to P10 range of 100 to 389 bcf, attributable to the Resolution discovery.
Additionally, Egdon estimates that the Endeavour discovery contains mean contingent resources of 18 bcf, with a P90 to P10 range of 10 to 28 bcf.
Related news
List of related news articles