Shell plans to invest millions to 'help 15,000 people get skilled jobs' in UK
Oil and gas major Shell plans to increase its share of the supply of oil and gas to the UK and invest £100 million (about $122 million) by 2030 to help 15,000 people get skilled jobs as part of its investment strategy in the UK.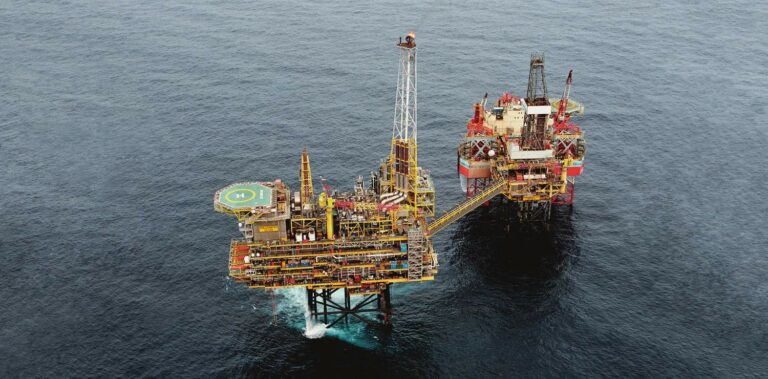 These plans were revealed last week by Shell CEO, Ben van Beurden, during the company's Powering Progress UK Summit for staff and contractors as two out of five company ambitions for the UK until 2030. These are meant to accelerate Shell's energy transition in the UK.
"We are going to go faster. I believe this is necessary at this time of great uncertainty and change," van Beurden said, emphasising that it is absolutely clear that the energy transition needs to go faster and that Shell will play a leading role in its acceleration.
In his speech, van Beurden outlined Shell's five ambitions for the UK until 2030, two of which were already known, and three new ones.
Shell's first ambition is to continue to supply the oil and gas as it has been doing since the discovery of the Brent field some fifty years ago. Today, Shell is responsible for about 10 per cent of the nation's oil and gas supply. Now, the company aims to increase this to about 15 per cent by 2030 while producing only half the amount of our operational emissions by 2030, compared with 2018.
"Such responsibly produced, local gas plays an essential role in the UK's energy security and transition to net-zero emissions and is in line with the North Sea Transition Deal between the UK government and the offshore oil and gas industry," Shell CEO added.
Earlier this month, UK regulators approved Shell's Jackdaw gas project in the North Sea, which has the potential to produce 6.5 per cent of the UK's gas output. However, this move was not well-received by environmental groups, which staged protests in front of the UK government's offices, calling for the project to be cancelled.
The company will now move ahead with this project, as well as with other similar ones. In fact, Shell has an interest in six of the UK's twelve planned exploration wells.
Shell believes that investments in projects like these require a stable fiscal policy and the company continues to look to the government for those assurances.
This is also true for its second ambition, which is to spend more than 75 per cent of the £20-25 billion on the development of low- and zero-carbon energy products and services, including offshore wind, hydrogen, charging infrastructure for electric cars and carbon capture and storage, to give British businesses access to clean energy.
Shell's third ambition is to have, by 2030, more than 100,000 public charging points for electric vehicles in the UK, so that 90 per cent of drivers are within 10 minutes of a Shell rapid charger. Today, the company has 5,250 charging points.
The fourth ambition is to provide renewable power for 5 million customers by 2030 from 1.4 million today.
"So we are ready to become the one-stop-shop for more and cleaner energy. Beyond increasing energy security and cleaner energy, we will also help strengthen the UK's economy," van Beurden stated.
The last of the five new ambitions is to invest £100 million by 2030 to help 15,000 people get skilled jobs. This could be done, for example, by establishing Energy Transition Skills Programmes and Centres to help people across communities in the UK to develop skills that will be valuable in the energy transition.
"There you have it. Five clear ambitions. We are investing in reducing emissions from supplying oil and gas. We are investing to grow low- and zero-carbon energy and fast charging points. And we are investing in renewable power and sustainable jobs," Shell CEO concluded.
Kwasi Kwarteng, UK's Secretary of State for Business, Energy and Industrial Strategy, also spoke at the Shell event, saying that Shell would be an industry leader in clean energy production in the UK.
He added: "We will need oil and gas for decades to come while we transition to cheap, clean, home-grown energy. That's why we want to ensure we don't squander the resources we are blessed with in the North Sea because our oil and gas reserves will ensure our national security. We want to protect this important asset for many decades to come.
"And I think it's only fair that as I launch another licensing round later in the year, those companies who profit from our natural resources reinvest back into the UK. We need to see industry stepping forward with clear plans for accelerating investment in both domestic production and in the clean energy technologies of tomorrow – and I welcome Shell's plans to invest up to £25bn in next-generation North Sea energy technologies in the next 10 years."
Just last month, the UK government announced the introduction of the Energy Profits Levy charged on profits of oil and gas companies at a rate of 25 per cent. The government is also building into the new levy a new investment allowance that doubles the relief for the energy companies that invest their profits in the UK.
"We all need to demonstrate that production on the UK Continental Shelf will have a lasting benefit to the British economy – helping to secure jobs and livelihoods for the decades ahead," Kwarteng concluded.