Shell revealed as buyer of UK gas asset
AIM-listed oil and gas company Reabold Resources has disclosed that Shell is the oil and gas major, which is in the process of acquiring its investee company, Corallian Energy Limited (CEL). This acquisition entails a gas field located West of Shetland.
Back in May 2022, Reabold, which holds a 49.99 per cent interest in Corallian, informed that it had entered into a conditional sale and purchase agreement (SPA) to acquire Corallian's working interest in licences P2396, P2464, P2493, P2504 and P2605 – 100 per cent working interest – and P2478 – 36 per cent interest – for a cash consideration of £250,000. This would leave Corallian with only one remaining licence – P2596 – which contains the Victory gas development.
Reabold followed up on this in September 2022 to report that Corallian's board of directors agreed to sell the entire issued share capital of the firm to an oil and gas major for a gross consideration of £32 million. Before the completion of this sale, Corallian is expected to close the sale of its assets – aside from the Victory field – to Reabold North Sea Limited, a wholly-owned subsidiary of Reabold.
In an update on Wednesday, Reabold announced that Shell and Corallian have executed a sale and purchase agreement for the conditional purchase of the entire issued share capital of Corallian. The AIM-listed player also explained that it intends to use the net proceeds received from this sale to advance the development of its existing assets – including West Newton – and assess other potential acquisition opportunities.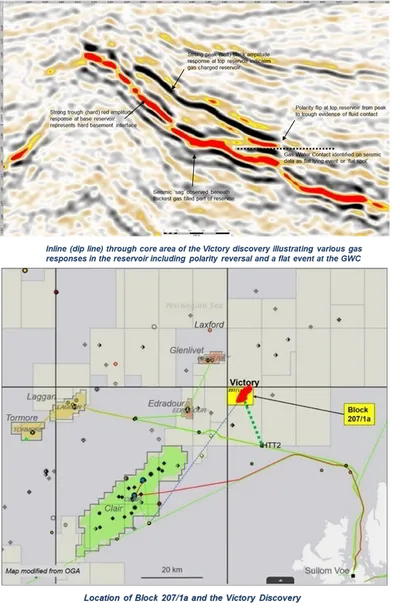 Stephen Williams, Co-CEO of Reabold, commented: "We are very pleased that Shell has acquired Corallian, and therefore the Victory asset. We believe such a transaction validates Reabold's strategy of creating value for shareholders by identifying, funding and monetising underappreciated, strategically important assets.
"The net proceeds to be received will provide Reabold with improved financial flexibility to consider further acquisition opportunities and develop its existing assets. In addition, we believe this transaction will result in the production of indigenous natural gas resources that will enhance the UK's energy security position."
Furthermore, the completion of this deal, which will enable Shell to purchase the licence P2596, containing the Victory gas development, is expected to take place during the fourth quarter of 2022 along with the initial gross consideration payment of £10 million (approximately £3.2 million net to Reabold).
This comes after the UK government disclosed its plans to accelerate various energy projects in late September, including the Victory field development. The environmental statement for Corallian Energy's Victory gas field was submitted in early July 2022.
The existing plan for the field located in block 207/1a – approximately 80 km NW of the Shetland Isles, and 17 km from the closest pipeline infrastructure – envisions for it to be developed via a single subsea well tied back via a new 16.2km, 14-inch pipeline to one of the hot tap tees installed in TotalEnergies' existing Greater Laggan Area (GLA) network infrastructure.
The first gas is targeted for the fourth quarter of 2024 and control of the well will be from TotalEnergies' Edradour manifold, located approximately 18 km to the west-southwest, via a new umbilical. The Victory field is situated in shallow water – 158 metres – and was discovered by Texaco in 1977.