Shell to make FID on giant Gulf of Mexico oil find in 2020
Oil major Shell is working on making a Final Investment Decision in 2020 on its large deepwater Gulf of Mexico oil find named Whale.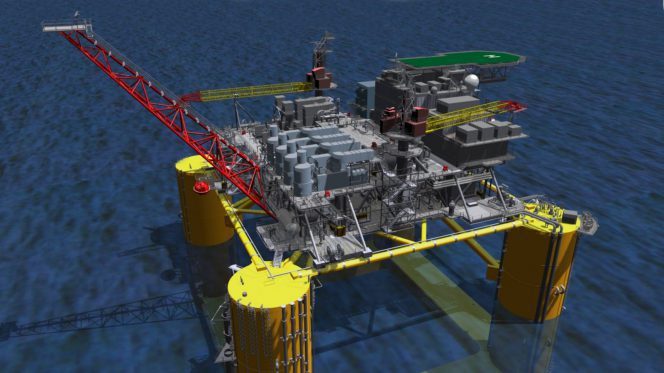 Shell made the discovery, one of its largest exploration finds in the past decade in U.S. Gulf of Mexico, back in February 2018.
At the time, the company said it had encountered more than 1,400 net feet (427 meters) of oil-bearing pay, adding it would take further appraisal drilling to further delineate the oil discovery and define development possibilities.
In a conference call on Thursday, Shell CEO Ben van Beurden said: "When we announced the Whale discovery last year, I said were looking to accelerate the development cycle and bring the project on stream faster. So I'm pleased to announce that we're already assessing the results of the exploration and appraisal wells that we have drilled at Whale."
Van Beurden said the development options are still under assessment, with a focus on standardization, replication, and incorporating the learnings from another Gulf of Mexico development – the Vito.
Shell made the final investment decision (FID) for Vito development in April, 2018. The Vito development has an estimated, recoverable resource of 300 million boe. It is currently scheduled to begin producing oil in 2021.
Back to the Whale project, Van Beurden on Thursday said the current work on the project should allow Shell to accelerate timelines.
"And depending on the outcomes, of course, we could take a final investment decision as early as next year," Van Beurden said.
Asked to provide insight on the actual size of the Whale discovery, Van Beurden said he could only say the project was "a world-scale one," not going into exact numbers as further appraisal needs to be done.
The Whale project is operated by Shell (60%) and co-owned by Chevron U.S.A. Inc. (40%). It was discovered in the Alaminos Canyon Block 772, adjacent to the Shell-operated Silvertip field and approximately 10-miles from the Shell-operated Perdido platform. Shell expects its global deep-water production to exceed 900,000 boe per day by 2020, from already discovered, established areas.
Offshore Energy Today Staff
Related news
List of related news articles