Shell's Cardissa Carries Out Its 1st LNG Ship-to-Ship Bunkering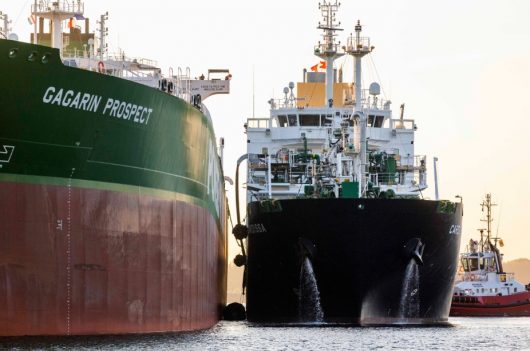 ---
Royal Dutch Shell recently delivered its first ship-to-ship bunkering of LNG fuel from its specialized LNG bunker vessel, Cardissa.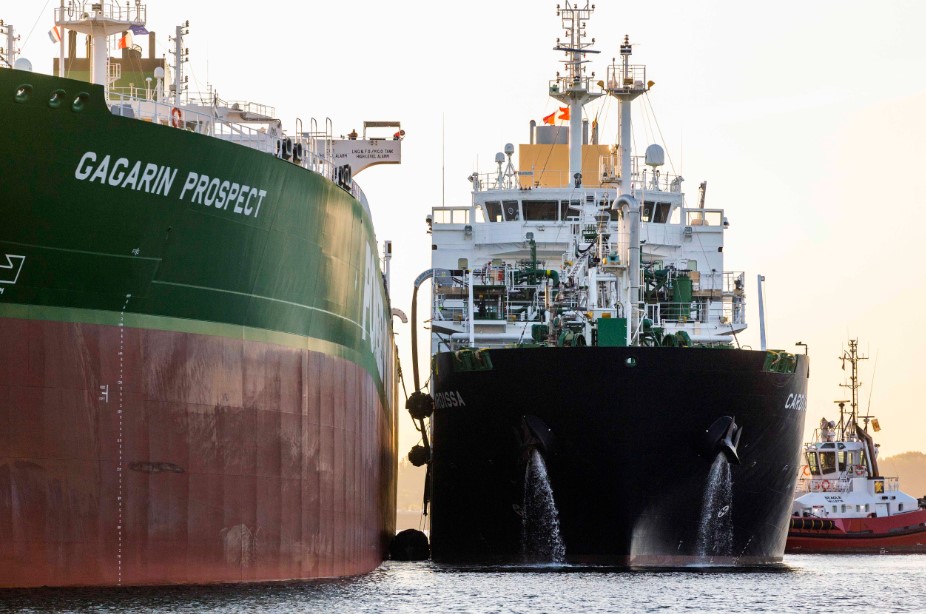 The Shell Shipping & Maritime managed Cardissa can hold around 6,500 cubic metres of LNG fuel.
The operation marked a number of other firsts, as it fueled the Sovcomflot's vessel Gagarin Prospect, the world's first LNG-powered Aframax tanker. It was also the first ship-to-ship LNG bunkering to take place in the Port of Rotterdam, the company said.
The fueling of the Gagarin Prospect with LNG is the first operation under the LNG fuel supply agreement between Shell and Sovcomflot signed in 2017.
 "This exciting first for the Cardissa is a tangible example of Shell driving LNG as a cleaner burning and viable fuel for the shipping industry. It is highly appropriate that we celebrate this first with Sovcomflot and their first LNG powered tanker, which we also happen to charter," Grahaeme Henderson, Vice President, Shell Shipping and Maritime, said.
"This was the genesis of our 'Green Funnel' project, and since April 2015 we have been working very closely with Shell on every aspect of it to bring the project to successful fruition. The first tangible result was the introduction into service of the world's first Aframax tanker to use LNG as her primary fuel – Gagarin Prospect. The ship's arrival and inaugural LNG bunkering by Shell's tanker Cardissa heralds a new age of more sustainable and environmentally responsible shipping – especially in the high traffic areas of the Baltic and North Seas, where this new class of 'Green Aframaxes' will operate," Sergey Frank, President & CEO of Sovcomflot, said.
The 114,000-dwt Gagarin Prospect entered into a Shell multi-year time charter in July 2018. A sistership, Samuel Prospect, is scheduled for delivery into Shell time charter next year.