Shell's new Gulf of Mexico platform arrives on Boskalis' giant heavy transport vessel
Dutch offshore services giant Boskalis has revealed that its largest semi-submersible heavy transport vessel was in charge of transporting Shell's new floating production unit (FPU), destined for deployment in the U.S. Gulf of Mexico.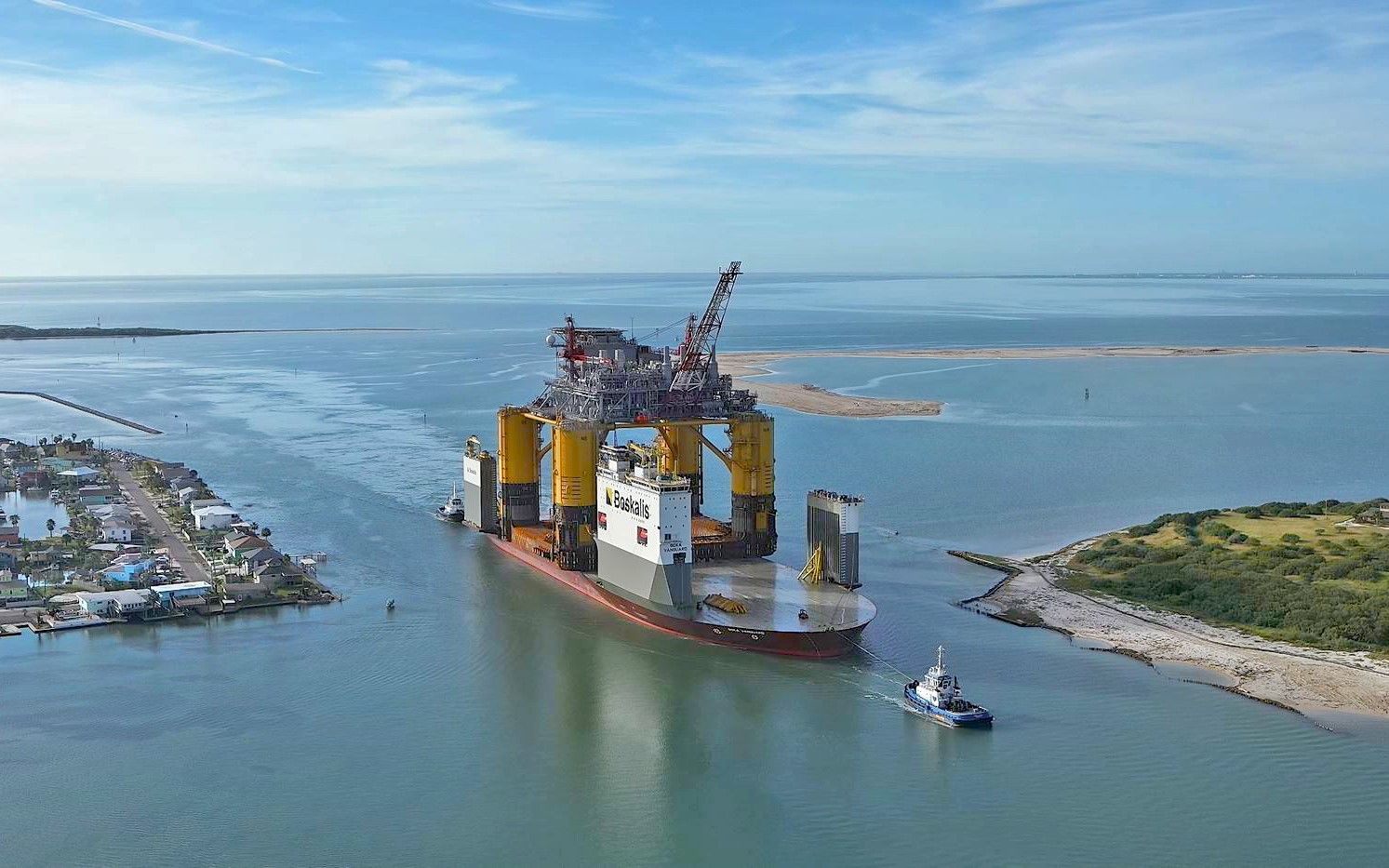 Shell made a final investment decision for the Whale deepwater development, located in the Perdido Corridor, in July 2021. This project is part of the energy giant's Gulf of Mexico portfolio and is expected to feature energy-efficient gas turbines and compression systems. The development features a 99% replicated hull and an 80% replication of the topsides from the Vito project.
Seatrium, former Sembcorp Marine, was hired for the construction of the Whale FPU, involving the fabrication and integration of the FPU topsides, living quarters, and hull. The company delivered the completed FPU Whale, comprising a topside module and a four-column semi-submersible floating hull, in October 2023.
The integration of the FPU Whale topside and hull in one single lift was enabled by the Goliath twin cranes with a combined 30,000-tonne lifting capacity and a 100-meter hook height. According to Boskalis, its Boka Vanguard vessel, which was loaded with the 25,000-ton FPU Whale, recently arrived in Ingleside, United States.
The 2012-built Boka Vanguard is a semi-submersible vessel for heavy transport and offshore dry-docking built by Hyundai Heavy Industries. With a bow-less design, it has a deadweight of 116,175 dwt and a total installed power of 28,500 kW. The vessel can carry its load at a max speed of 14 knots.
"The Whale is another impressive platform that we transported for Shell to the Gulf of Mexico. In March 2022, our semi-submersible transport vessel Mighty Servant 1 successfully transported the Vito platform. We thank the crew of the BOKA Vanguard for the successful execution of this transport project," underlined Boskalis.
Whale, discovered in 2017, is located in the Alaminos Canyon Block 773, approximately 200 miles southwest of Houston, and is adjacent to the Shell-operated Silvertip field, approximately 10 miles from the oil major's operated Perdido platform. The project is scheduled to begin production in 2024.
The Whale development is operated by Shell Offshore (60%) while Chevron (40%) acts as the oil major's partner. The Gulf of Mexico project, which is expected to reach peak production of around 100,000 barrels of oil equivalent per day (boe/d), has an estimated, recoverable resource volume of 490 million boe.
Recently, Shell inked a letter of intent with Seatrium for another FPU destined for a deepwater project in the U.S. Gulf of Mexico. The Sparta FPU is conceived as a replicable project between the companies to leverage topside single lift integration methodology, following the Vito and Whale newbuild facilities.
The final contract award is subject to a FID being made for the project.