SHyLO to trial hydrogen storage solution at EMEC's H2 platform
SHyLO (Solid Hydrogen at Low pressures) project consortium scored £4.3 million ($5.3 m) to build a modular low-pressure hydrogen storage solution to be demonstrated at EMEC's hydrogen platform in Eday.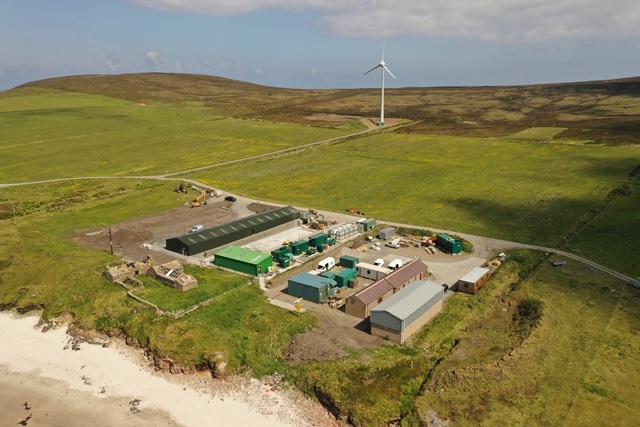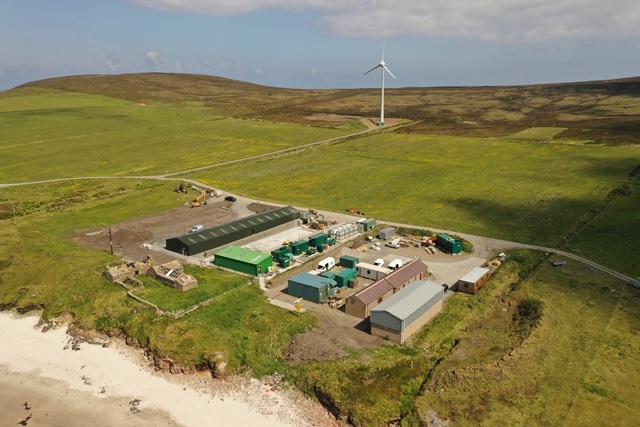 SHyLO is one of 28 projects that won funding under the UK's Department for Business, Energy and Industrial Strategy (BEIS) through its Net Zero Innovation Portfolio Low Carbon Hydrogen Supply 2 Competition. The fund supports research and innovation in hydrogen production and transportation.
Business and energy secretary Kwasi Kwarteng said: "The British Energy Security Strategy made clear that we are backing hydrogen not just as a viable source of clean, affordable homegrown energy but as an emerging industry of the future in which the UK can lead the world. This funding will accelerate the development of this exciting new industry, helping position us as a hydrogen superpower on the global stage."
Cleantech company H2Go Power leads this project which aims to demonstrate the effectiveness of utility-scale solid-state green hydrogen storage.
The company's modular one-megawatt-hour solid-state hydrogen storage system will be deployed and trialed at the European Marine Energy Centre's (EMEC) hydrogen production site in Eday. This is done in partnership with EMEC, Manufacturing Technology Centre (MTC), Abbot Risk Consulting (ARC), Autodesk, and HSSMI.
H2Go Power's storage technology stores and dispenses hydrogen in solid-state materials, achieving volume storage densities higher than liquid and gaseous hydrogen. Therefore, it is requiring less floor space. The technology stores hydrogen at ambient temperatures and pressures making it suitable for longer-term seasonal storage as well as increasing safety, and lowering costs. Overall the aim is for a more efficient alternative to high-pressure storage solutions.
Earlier this year, EMEC and H2GO Power announced the HYAI 2 project, a separate deployment of its artificial intelligence platform HyAI. HyAI 2 will trial the use of AI software to optimise hydrogen production and storage through the most efficient use of renewable energy.
The SHyLO system will be integrated with the HyAI cloud system and EMEC's network of hydrogen assets to assess its performance and commercial viability.
EMEC's hydrogen development manager Matt Storey said: "By having this equipment and infrastructure on Eday, it allows EMEC and its partners to test and demonstrate technologies which could help the transition to a clean energy system…The SHyLO project shall be vital in overcoming the high cost and volume requirements of hydrogen storage which is a fundamental challenge for the use of hydrogen at scale."
Enass Abo-Hamed, CEO of H2GO Power, said: "This project will lower the levelised cost of hydrogen to make the energy competitive with natural gas. Both short-term with the global energy crisis and long-term in the face of climate change, moving away from fossil fuels is in everyone's priority."
Peter Italiano, H2GO power product development director, said: "The SHyLO project will demonstrate how our proprietary hardware and software can reduce the cost to store hydrogen through significantly lower storage pressures whilst increasing performance – a double win!"